Underwriter widens Aussie footprint, targets international expansion | Insurance Business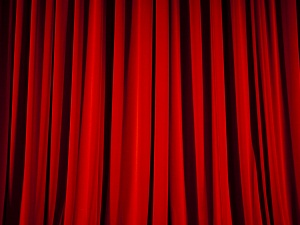 Underwriting company
ATC Insurance Solutions
has opened a new office in Brisbane following on from the unveiling of the new Sydney branch last week.
The company's new offices are part of the company's wider plans to draw on its budding reputation and growing market opportunities to expand nationally and internationally.
ATC has appointed company director and construction head, Shane Sheppard, to also be ATC Queensland State manager and will drive the continued growth of the underwriting agency in the Brisbane market. Prior to joining ATC, Sheppard was a broker at
Marsh
Australia. Two ATC employees in Melbourne have moved to the Brisbane office, and ATC expects that it will have around ten people working out of the office this year.
The Sydney office, headed up by
Angie Zissis
, is expected to have just as many employees as the Brisbane office.
Speaking with
Insurance Business
yesterday, ATC CEO Chris Anderson said the company had gained traction in the construction and engineering, and accident & health insurance sectors in NSW and QSL, and the creation of two new offices is a signal of its intention to build on that.
"It is important to have underwriting resources in QSL and NSW where the brokers can engage with us on a one-on-one basis and build relationships," he added.
Anderson also highlighted the growth in the construction markets, pointing out that a number of major projects are taking place in Australia, which has also spurred ATC to grow in that sector. Both new offices will look to growth ATC's relatively new sports injury insurance offering, although this task will primarily rest with Sheppard's office.
ATC also hopes to capitalise on market opportunities in Asia. "We see a growing opportunity in Southeast Asia for our construction and income protection products," he told
Insurance Business
. "It's all about getting the infrastructure in place now. With Angie's experience and our Lloyd's relations, we definitely think Angie might be able to develop those opportunities for us.
"Our Lloyd's syndicate partners they are looking to grow their presence [internationally] too. They see us as the ideal distribution capability for them."
Anderson noted there are accident & health opportunities to be gained in China due to the sheer number of construction workers there. "All the major insurers are looking at ways of packing products that address that market," he explained.
ATC provides liability insurance in construction and engineering, and plant and machinery but Anderson hinted at plans for a general liability offering too, which Sheppard will develop. Concluding, he added: "We have strong relations with our Lloyd's market and we utilise their knowledge for opportunities."