Underwriters see signs of construction sector revival | Insurance Business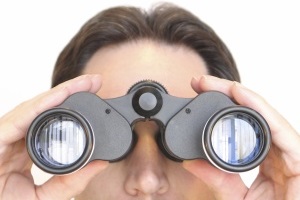 Brokers may have cause for optimism when it comes to construction-related insurance sales, with one underwriter seeing signs of market improvement.
MECON
Winsure Insurance Group CEO
Glenn Ross
told
Insurance Business
that "gradual" signs of improvement are evident in the construction market.
"Media reports indicate the building sector is showing signs of improvement. Our experience shows that such reports are probably accurate," he said. "While we don't see any significant increase in construction business activity, we have seen a very gradual improvement and we are encouraged by the outlook of some of our construction clients."
Business confidence in the building and construction sector has hit its highest point in six years, according to the March quarter Master Builders National Survey of Building and Construction.
Released last week, the survey found that overall confidence in the sector was the highest it has been since March 2008, inching towards a level "necessary to underpin a sustained recovery".
"Builders' confidence in the prospects for their own business rose for the third consecutive quarter," said Master Builders chief economist Peter Jones. "This is particularly reflective of the residential building sector's response to low [interest] rates and is an encouraging trend indicating industry's expectation that business activity will continute to rise over the next six months."
Ross said MECON has witnessed recent growth in infrastructure works and large building projects, with residential also "showing signs of improving".
Infrastructure and non-residential building sectors have both previously been predicted by construction industry groups to suffer over coming years, when compared with the strength of the mining boom era.
Ross said that if construction conditions continue to improve, the challenge for underwriters will be to ensure profitability as product structures change.
"Broad and cheaply priced covers with no specific focus on the individual risk or risk pricing are becoming part of the construction insurance landscape," he explained.
"Some label this development 'commoditisation' - of a product that has previously seen each risk individually underwritten. A fundamental of all insurance is its ability for sustainable profit. Critical to the viability of many providers in the construction insurance space going forward will be their ability to manage assumed risk against a profitable outcome for all stakeholders," he said.
MECON is banking on niche businesses where it can add value, see growth potential and be reasonably certain of maintaining a sustainable underwriting profit for stakeholders.
"Against competition who simply provide cheaply priced and broad covers, despite the risk, we are continually looking to provide innovation in our sector that is beneficial to our brokers and our clients," Ross said.