Underwriting Agencies' incoming chairman to build on broker relations | Insurance Business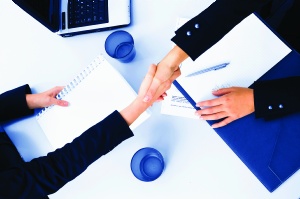 The incoming chairman of the Underwriting Agencies Council Heath Amber is 'humbled' by his latest appointment and plans to build on broker relations.
Heath Amber was elected chairman after the AGM last week having been deputy chairman since December 2011.
Lyndon Turner
and Peter Fryer were re-elected and Peter Marshall and Kurt Nilsen have joined the board too.
Amber, MD of
Millennium Underwriting Agencies
, said of his new role: "It's a great deal of responsibility, and one that I don't take lightly. I am proud of the agency business, I love the industry we are in. I have the opportunity to represent my industry sector and hopefully make a difference. I find it humbling that the existing board unanimously supports me. That has to mean something."
He told
Insurance Business
he aimed to further strengthen connections between its members and broker clients, including revamping the website to make it more interactive and broker-friendly. It is set to go live in 2014.
"We plan to continue to build on our education platforms too," Amber said. "I want to see more emphasis on member value in connecting with brokers – getting back to the core of what we do. Brokers are our clients and we have to service them in a way that encourages them to come back."
Business service members are also keen to connect with the agency's members. Amber said he would look to build on those relationships too.
"As they come on board we want to encourage them to be a part of us because they seek value in connecting with our members. We have to be able to connect those dots," he explained.
"I really want to build on the foundations that have been laid before me. The
UAC
is a strong and committed organisation. The board is very passionate about agencies and are all involved in agencies and that is incredibly important."