Underwriting agencies pick up insurer slack | Insurance Business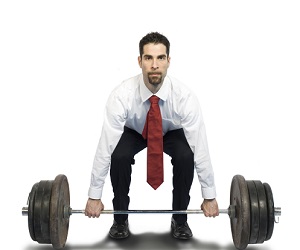 Brokers are increasingly turning to underwriting agencies to write risks including directors & officers as major players become cautious.
Agencies are writing more business in entertainment, directors & officers, professional indemnity, and the property commercial strata title.
William Legge, the general manager of the Underwriting Agencies Council, told Insurance Business his members had been unusually busy this summer and the demand shows no signs of abating.
"The main underwriters getting more cautious as to what they write. When this happens, the coalface underwriter gets more cautious because they do not want to expose themselves to any problems. Brokers find it difficult to get the risks underwritten and decent discussion going.
"In the last year, particularly over the summer, there has been a marked increase in activity by brokers working with underwriting agencies.
"Visiting our members, I find that everybody has been busy since summer. Usually it is quieter around that time. Brokers are looking more and more to our members to underwrite risks. It may not be at the same price or terms as a major carrier but the underwriter will take the risk."
Melbourne-based business Solution Underwriting said it had seen a "huge increase" in D&O and PI enquiries from new and existing brokers this calendar year.
"Gone are the days where underwriting agencies were typically seen as being a market for harder to place business," managing director Rhys Mills told Insurance Business. "Certainly at Solution we're seeing more enquiries in all areas from day to day, more straightforward SME risks to larger, more complicated risks."
"We have seen more brokers contact smaller underwriters for specialist risks. Brokers find it is easier to get an expert and get the risk placed at a reasonable price and capacity," Legge continued.
"One of the reasons is because underwriting agencies offer a simpler chain of command and communication. The broker speaks to one person. Most underwriters write five to six lines and understands what the insurer is prepared to write."