Unions 'coerce' employers into buying overpriced insurance | Insurance Business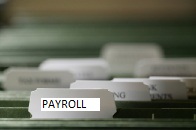 An Australian association that represents more than 60,000 people in a range of sectors has slammed unions for 'coercing' employers into paying costly income protection insurance products because of the commissions they receive – rather than using alternative insurance providers.
The Australian Industry Group, in a submission to the Australian Parliament's inquiry into legislative changes to regulating the conduct of building industry participants, condemned unions for forcing employers to pay into construction industry funds and paying for particular income protection insurance products "where the insurance provider is paying very large (undisclosed) commissions to construction industry unions".
It stated that the income protection insurance products which an employer is forced to pay for are more costly for the employer and provide fewer benefits to the employees than other products in the market.
However, because of the "very substantial commissions" paid to the unions, the unions refuse to accept an employer's offer to provide equivalent or better benefits to employees through an alternative provider such as an industry superannuation fund or the employer's insurance company.
Controversially, it added: "As union membership revenue has declined, these inappropriate revenue streams have become central to union finances – particularly for construction industry unions. These lucrative revenue streams no doubt result in the fines which militant unions regularly incur for unlawful conduct having a significantly reduced impact on their operations."
It called for the
Building and Construction Industry (Improving Productivity) Bill 2013
and the
Building and Construction Industry (Consequential and Transitional Provisions) Bill 2013
to address the issue by including of provision, forcing bargaining representatives, who are not the employee or employer, to disclose in writing to other bargaining representatives and the employee of any direct or indirect financial benefit they will would derive from each term of the proposed enterprise agreement. This must be done before the enterprise agreement is made and before any application for a protected action ballot order is made.
All submissions were reviewed as part of an inquiry into the bill and the senate standing committee on education and employment made its final report on the bills in December. It stated the bill would provide
Government
with the power to prohibit intentions to make an employee or employer nominate a particular superannuation fund. In addition, the chapter proposes to ban actions that intend to coerce or apply undue pressure to make, vary or terminate enterprise agreements.
It recommends that the bill is passed. The bill is currently sitting before the House of Representatives.