US$8.9 billion blockbuster merger approved | Insurance Business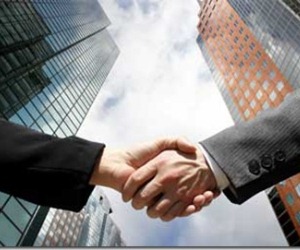 Towers Watson & Co. won shareholder approval for an US$8.9 billion merger with Willis Group Holdings Plc after negotiating better terms with the insurance broker.
Willis investors supported the combination with the Arlington, Virginia-based consulting firm in a separate meeting Friday, according to a joint statement from the companies that didn't disclose tallies. Shares of both companies jumped in New York trading.
"We are confident that combining Towers Watson and Willis will accelerate both companies' long-term strategies and create substantial incremental value for shareholders," Towers Watson Chief Executive Officer John Haley said in the statement.
Willis agreed in June to merge with Towers Watson to better compete with brokers including
Marsh
& McLennan Cos. and Aon Plc, which also have substantial consulting operations. The initial deal valued Towers Watson at about US$8.7 billion, terms derided by investor Driehaus Capital Management LLC as a "takeunder."
Willis agreed last month to more than double the one-time cash dividend to US$10 a share, after Towers Watson postponed a shareholder vote. The new offer valued the consulting company at about US$8.9 billion based on Willis's stock price at the time.
Towers Watson jumped 2.6 percent to $130.69 at 9:53 a.m. in New York. That compares with $137.98 the day before the June deal was announced. Willis rallied 2.3 percent to US$46.
Tax Benefit
The revised terms failed to sway proxy adviser Glass Lewis & Co., which said that the increased dividend was an "insufficient improvement" and urged Towers Watson investors to vote against the deal. Towers Watson and Willis had said a merger would increase shareholder value by about US$4.7 billion because of cost savings, opportunities for increased revenue and tax benefits. London-based Willis enjoys lower rates than U.S. companies.
Under terms of the agreement, Haley will lead the combined company, and Willis's stockholders will hold about 50.1 percent. The consulting company's investors will receive 2.649 Willis shares for each Towers Watson share they own, plus the cash dividend.
Bloomberg News