Vero's RM Advancer 2016 winners announced | Insurance Business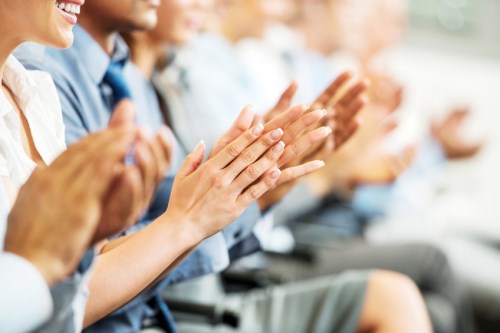 Vero's client organisations who have demonstrated excellence and innovation in risk management during the previous 12 months have been recognised at a gala ceremony held last week at Alto in Melbourne.
Bagging the first-ever RM Advancer award for SMEs was Armidale School. It won the new Enterprise Wide Award for its holistic program in managing the risks associated to its heritage-listed buildings and the launch of co-education.
Also the nabbing the major prizes during the eleventh edition of Vero's awards were Flinders Clinical Trial Services, Property Management Award; The Salvation Army (Eastern), Liability Risk Management Award; and UnitingCare Queensland, Motor Vehicle Risk Management.
A special commendation was also awarded to the Victorian-based TTi Group in the Enterprise Wide Category.
Flinders was awarded for its risk management program that has resulted in 20 years without an insurance claim. The Salvation Army was recognised for its efforts to minimise the risks to its workers in potentially dangerous situations. UnitingCare won for its use of anti-collision devices and smartphone apps to promote road safety.
The winners of the RM Advancer Awards were rewarded with a choice of 200,000 Qantas Aquire points or risk management consulting hours from Vero's renowned team of risk engineering professionals.
Speaking about the addition of the Enterprise Wide Award to the RM Advancer Awards this year,
Suncorp
Group EGM Darren O'Connell noted the increasing number of SMEs investing in risk management.
"Thanks to the support of our broker partners, we are seeing more and more organisations make risk management a fundamental part of their standard business procedures," he said.
"Our aim is to promote this as the benchmark for all organisations, whether they are a start-up, a not-for-profit, or a listed corporation. This was one of the main reasons we introduced the Enterprise Wide Award this year."
Vero also announced the introduction of a fifth category for next year's RM Advancer Awards to reward risk management achievements in worker's compensation.
"Workers' compensation is typically the biggest insurance cost for an organisation, so risk management can have a tremendous impact," O'Connell said.
"All of tonight's winners and finalists, along with their brokers, are making a huge contribution to establishing greater risk management benchmarks. We'd like to congratulate them and offer our gratitude for their efforts."
Next year's event will take place at the Australian National Maritime Museum in Sydney's Darling Harbour on 26 October 2017.
Related stories:
Vero launches Risk Gap Calculator
Vero inks two-year extension with Brisbane Lions
UAC partners with insurance analytics forum