Victoria fire declared a catastrophe | Insurance Business Australia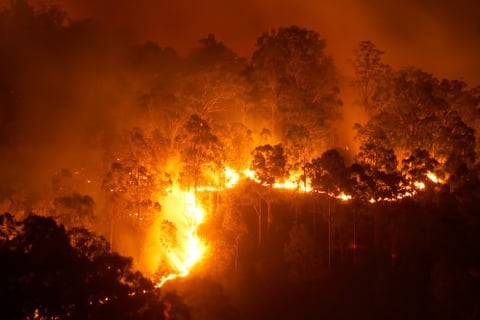 Victoria's highest-risk uncontrolled bushfire has been declared a catastrophe by the Insurance Council of Australia (ICA) to put policyholders with fire-impacted properties at the front of claims lines.
According to Emergency Management Victoria (EMV), the Bunyip State Park fire burnt about 15,000 hectares, claiming 29 residential properties, damaging two others, and razing 67 other buildings.
"It has reached a tipping point," Campbell Fuller, the council's general manager of communications, told AAP. "It is an escalation criteria, it does trigger a faster response... to reduce the emotional and financial burden."
Fuller said it may take weeks to determine the full extent of the losses.
The catastrophe declaration was made on Friday in consultation with Premier Daniel Andrews' office and EMV and was the second issued by ICA this year after the Townsville floods. It doesn't apply to policyholders in other areas, including in Yinnar South, in the Latrobe Valley, where two homes have also been destroyed.
A disaster hotline has been set up on 1-800-734-621 to help those impacted by the Bunyip blaze to identify their insurer and for general questions, AAP said.