Victorian broker wins ANZIIF award for outstanding community service | Insurance Business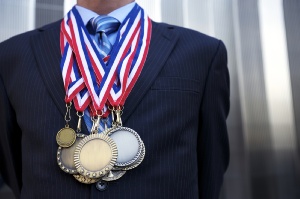 ANZIIF has announced the winner of its inaugural Community Service Award.

David Hosking, Director of Grampian Insurance Brokers, was presented with the award at a dinner at ANZIIF's Regional Conference in Ballarat last Thursday evening.

An Ararat-based insurance professional with almost 30 years' experience in the industry, Hosking's award recognised his contribution to the Ararat community through several activities.

According to ANZIIF, Hosking, as Chair of the East Grampians Health Service, managed community donations to the Building for the Future Foundation, which has funded midwifery and paediatrics courses, as well as investments in medical technology to benefit local residents.

Hosking has also spent time as a coach in a local sporting club, and assisted in improving club culture by focusing on community service. The club has worked to raise awareness of issues such as cancer and domestic violence, and ANZIIF says Hosking's emphasis on the importance of being a strong community member has improved retention and growth of the club.

The Community Service Award was introduced in order to recognise the efforts of an individual in the insurance industry making a positive and noteworthy contribution to a regional community.

Speaking about the award, ANZIIF CEO Prue Willsford said, "The submissions we received for this award were exceptional and it is fantastic to see our colleagues making such valuable contributions to their communities in and outside the insurance world.

"David is a humble but dedicated insurance professional who recognises the importance of giving back to the community professionally and through volunteer work."

Hosking said, "I was surprised and feel extremely honoured to have received the award. All the things that I have been involved in have been as part of a team and I do them because I enjoy doing them. And I suppose you don't expect to receive an award for that."

On why he thinks it's important for insurance professionals to get involved with their communities, Hosking said, "I believe it's important for all people to be involved in their communities. Certainly in the past I am not sure that people who were involved in the insurance industry were regarded as professional. I think being involved in your community helps demonstrate the improved standards – educational and otherwise – to the community of the insurance industry."

ANZIIF will run the award again in 2015, and nominations should be open by the end of June.