VW scandal could hit Aussie shores | Insurance Business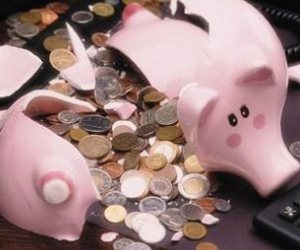 More than 40,000 Volkswagen and Audi owners in Australia could be affected by the emissions scandal currently gripping the German car manufacturer.
The Sydney Morning Herald
reports that 42,918 Australian vehicles have been fitted with the 2.0-litre turbo diesel engine which is believed to be at the centre of the maelstrom surrounding the company.
The company deliberately programmed the engine to show lower emission scores in a bid to circumvent US pollution laws and could affect more than 11 million cars worldwide.
The insurance industry could be hit with big claims to directors and officers liability coverage as more information is revealed about who knew what with regards to the scandal as Volkswagen share prices have dipped as much as 30% since the scandal was revealed.
Richard Leedham, partner at London city law firm Mishcon de Reya, told
Reuters
that the company could be left outside of insurance for the expected recall of the vehicles affected thanks to "apparent internal knowledge."
"Given their apparent internal knowledge, it seems unlikely that VW will be able to claim any insurance for product recall or for product liability cover, so they won't be able to pass on their losses,' he said.
"Any cover would likely be negated by their own knowledge or cause, as it's just for accidental or negligent damage."
Former-Volkswagen chief executive, Martin Winterkorn, stood down last week but a statement from the executive committee of the company's supervisory board stressed that Winterkorn was unaware of the cheating.
"The Executive Committee notes that Professor Dr. Winterkorn had no knowledge of the manipulation of emissions data.
"The Executive Committee has tremendous respect for his willingness to nevertheless assume responsibility and, in so doing, to send a strong signal both internally and externally. Dr. Winterkorn has made invaluable contributions to Volkswagen."
In a statement, Winterkorn stressed that the company will outlast this serious scandal and he hopes that his resignation will pave the way for greater transparency as more is learned about the actions of the company.
""I am shocked by the events of the past few days. Above all, I am stunned that misconduct on such a scale was possible in the Volkswagen Group," Winterkorn said.
"As CEO I accept responsibility for the irregularities that have been found in diesel engines and have therefore requested the Supervisory Board to agree on terminating my function as CEO of the Volkswagen Group. I am doing this in the interests of the company even though I am not aware of any wrong doing on my part.
"The process of clarification and transparency must continue. This is the only way to win back trust. I am convinced that the Volkswagen Group and its team will overcome this grave crisis."