WA to receive $8m road safety boost | Insurance Business Australia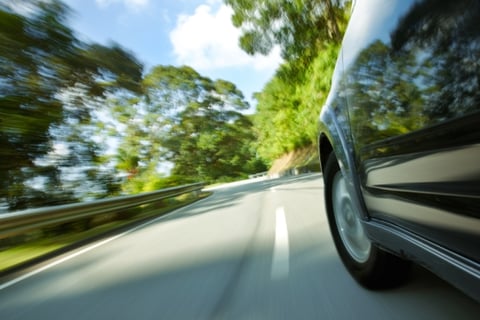 The Federal and WA governments will inject an additional $8m for a number of road upgrades in the region, after a new report revealed that more than $22m in insurance payouts were forked out last year due to crashes in the Pilbara.
According to the Insurance Commission of Western Australia's (ICWA) annual report, car crashes in the Pilbara region this year alone accounted for 32 new claims and $14.4m in payments. The report also showed, however, a decrease in new claims from 36 in 2016 to 32 in 2017.
Search and compare insurance product listings against Accidents from specialty market providers here
The $8m fund allocation, part of a new $55.25m regional road safety package, will be used for road upgrades on the Great Northern Highway between Auski Roadhouse and Port Hedland, and on North West Coastal Highway between Karratha and Roebourne, which will be undertaken between 2017-18 and 2019-20,
The West Australian
reported.
Darren Chester, federal minister for Infrastructure and Transport, said the new safety funding will be used to upgrade areas chosen based on an assessment of crash risk and road safety audits.
"From the Great Southern region to the Pilbara, we are improving safety and boosting freight efficiency for regional industries by delivering more accessible roads for heavy vehicles," he told the publication.
Chester also said the upgrades were for making WA roads safer. According to an RAC data, an average of one person was killed on those roads every two days last year – the worst road fatality rate in eight years.
Will Golsby, general manager for corporate affairs, said the funding acknowledged the urgent need to address the devastating impact of road trauma in regional WA.
"Over the past five years alone, road trauma has cost the WA economy more than $2.8 billion," Golsby told The West Australian. "What can't be measured is the social cost of the tragedy of road trauma. For the families and loved ones of those killed or injured on our roads, the impacts last a lifetime."
An ICWA spokeswoman said that Pilbara crash claims and injuries had remained relatively consistent in the past decade, with new claim numbers showing a steady decline since 2013.
"When looking at the type of person most likely injured in crashes in the Pilbara, the top four over the 10 years are drivers, passengers, pedestrians, and motorcyclists — consistent with the overall breakdown across the state," she said.
Related stories:
The Insurance Commission of WA offloads final property asset for $216m
'Claims harvesting' on the rise in WA