Was insurance the key to Tom Clancy's success? | Insurance Business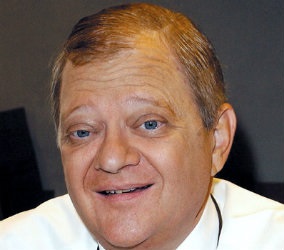 Fans are mourning 66-year-old Tom Clancy's death this week, but few know what the best-selling author did before he taking up fiction writing.
Before he achieved international fame as a celebrated writer of Cold War and other military-based fiction, Clancy worked at a Baltimore-area independent insurance agency. Clancy joined the firm, which was operated by his wife's grandfather, after graduating from Loyola University in 1969. Though he excelled as an independent agent and even went on to run the company, Clancy couldn't help spending his weekends with a pen in his hand.
"He was writing at home every weekend," Clancy's late ex-wife, Wanda Thomas, said in 1988. "I told him he should go back to selling insurance. I've eaten those words a few times."
The book Clancy was working on was The Hunt for Red October, which was published in 1984 and went on to become a movie starring Sean Connery and Alec Baldwin. Then-US President Ronald Reagan was said to enjoy the book so much, he gave a copy to his wife, Nancy, and invited Clancy to the White House for a personal visit.
In a 1985 article on the book's success, the Associated Press described its author as a "37-year-old insurance broker and frustrated writer."
Clancy didn't seem to look back on his insurance career with that sense of frustration, however. He told the New York Times the industry actually helped him become a better novelist.
"In the insurance business, you have to pay attention to details or a client could lose everything," he said. "A doctor has to, a cop, a fireman, why not a writer?"
Clancy died Tuesday morning in a hospital in Baltimore. His publisher has not released the cause of death.