'We will be unrelenting', says new CEO of independent brokerage | Insurance Business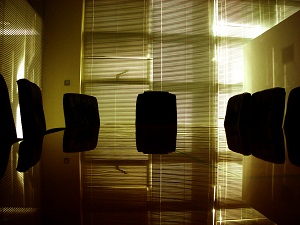 Whitbread Insurance Brokers' desire to be the best broker in the spaces in which it plays "will be unrelenting", according to the new CEO Stephen Jones.

Jones has been in the job for less than two weeks but is already quite clear on his objectives for the business and is raring to go.

"Our aims for the business are to exploit the competitive sustainable points of difference that we have to ensure we are the best and most selective broker of choice in the segments we wish to play," Jones told Insurance Business. "In those segments that we elect to participate in, our desire to be the best broker in that space will be unrelenting.
"I expect we will be the market leader in all our segments, highly respected by our clients, admired by our competitors and supported and appreciated by our directors.

"We are an exceptional residential strata and landlords player and my view is we continue to maximise our sustainable competitive points of difference in that market. We do it better than anyone else."

Prior to joining Whitbread, Jones worked as a senior executive at Ace Insurance for 18 years. He admits his new role is in "stark contrast" to his former job at listed international insurance player Ace, which he throroughly enjoyed.

Jones said he was attracted to Whitbread's dynamism, vision, corporate conscience and people.

He added: "There is a nice position in the insurance market for Whitbread to work in and exploit.

"There is a place for a truly dynamic, client-focused and fully engaged broker that resists the urges of commoditisation and continues to provide solutions to clients and be a trusted adviser.

"I see potential to capitalise on the great capabilities that are already in place. When I look at Whitbread I see a sustainable competitive differentiation across a number of layers of business, that comes from intangibles like having a group inspired group of committed people and working together for a common cause."

Speaking of challenges, Jones said they are no different to what the rest of the market is facing. "It is making sure we are ahead of the game in areas such as IT platforms and social media engagement; ensuring we are continuously improving our processes to create further efficiencies in our business; and ensuring we have the right people with the right attitude."