Wedding photographers upset brides and pet owners forced to take out liability cover | Insurance Business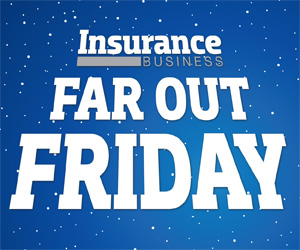 Say cheese!
Choosing the right photographer to capture one's wedding day is almost as important, for some, as picking the right centrepieces for the table. So it's a little worrying that Travelers' analysis into wedding insurance claims found that 58% of all wedding claims related to vendor issues involved problems with the photographer.
Travelers claim vendor problems resulted in the most frequent causes of mishaps on the big day, accounting for 24 % of all wedding claims received.
Illness and injury accounted for 19 % of the total wedding claims with 15 % attributed to venue issues. Wedding day mishaps associated with weather accounted for 14 % of claims.
Twenty-one percent of vendor-related issues involved a caterer going out of business. Problems with DJs not showing up or going out of business accounted for 11 % of the claims, with 5% of claims citing issues with wedding planners.
In 2012, the average cost of a wedding was US$25,656 according to 'The Wedding Report', a research company that tracks the wedding industry, with US couples spending approximately $4,178 on their photography and videography.
"As the cost of weddings continues to increase, engaged couples need to know that they have options for protecting their investment. A wedding is about being able to celebrate your special day, not a time to be worried about mishaps, weather or cancellations," Chantal Cyr, vice president of Travelers personal insurance said.
Canine Cover
Americans are so sick of being attacked by pit bulls that the Tennessee State House committee has proposed that all owners of vicious dogs have liability insurance.
The policy will carry a minimum insurance of US$25,000 for liability against any injury inflicted by vicious dogs.
The bill will be discussed next week during a State House committee.
East Tennessee Pit Bull rescue founder Wendy Jackson told the Examiner: "Yes, this type of dog is a powerful dog and obviously if they were motivated to do harm they could. The issue should be controlling people who control the dogs."
If passed, the insurance law could be implemented in more states.
Co-Op cops out
Britain's largest mutually-owned business The Co-Operative will sell its general and life insurance business to boost finances.
The group's core business delivered an underlying operating profit of £431m against the backdrop of a tough economy. However the Group's statutory profit was adversely impacted by a number of factors within the Bank.
The insurance group has agreed terms with Royal London to sell the life insurance and assets management business for £219m.
It is unclear what will become of the general insurance arm.