Weekly news wrap: WA Premier says state will likely have no-fault insurance scheme within 2 years | Insurance Business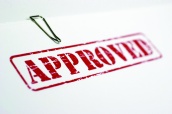 WA Premier says state will likely have no-fault insurance scheme within 2 years

Western Australian Premier Colin Barnett has told ABC Radio that a no-fault insurance scheme will likely be introduced in the state within the next two years.

Barnett confirmed on 720 ABC Perth that the WA Government is contemplating a model to cover people who suffer catastrophic injuries in motor vehicle accidents, regardless of whether any person is found responsible for the accident.

The current scheme has been in place in WA since 1947. WA and Queensland remain the only states in Australia operating at fault schemes.

Barnett told the ABC that while the scheme has not yet gone before Cabinet, it would likely pass when this occurred.

"That is something we intend to introduce; we haven't yet finally made that decision", he told the ABC. "It's quite complicated, and it will be expensive for motorists, but I think the public accept that so it is our intention to go down that path.

"It is a tragedy that people are dying and being injured in so many cases. It causes a huge amount of stress in our community and I hope the public of WA accepts they'll have to pay $80 or better on their vehicle registration, so they can have no-fault cases and people who are injured are covered no matter how it happened."

"The Government will formally consider it [the scheme] at Cabinet, I expect we'll formally endorse that. It'll probably then take one to two years to put in place."

A recent focus on the issue was prompted by the case of former footballer Warwick Proudlove. Proudlove was a passenger in a car that hit a horse and crashed into a tree near Mount Barker in 2011.

As a result of the accident, Proudlove suffered terrible injuries and now requires 24-hour care. His family failed in a District Court proceeding to sue the driver of the car for compensation.

Following that decision, Julie Waylen from National Disability Services WA told the ABC that this "serious injustice" needed to be corrected and highlighted the urgent need for a no-fault insurance scheme.

"It's absolutely unacceptable that people like Warwick, his family, his friends, his community are all severely disadvantaged as a result of this through no fault of their own."

Barnett told the ABC that the state should have perhaps made this decision 15 or 20 years go. He added, "That criticism could be made, but it's at least now moving."

More accountability proposed for UK insurance execs

The Bank of England Prudential Regulation Authority (PRA) is proposing the introduction of a new regime to make senior managers in insurance firms more accountable for their decisions.

The PRA has published a consultation paper introducing a new accountability regime for the insurance sector, and said the proposals aim to "embed a clearer system of accountability and responsibility for senior individuals working for insurance firms and groups."

In July of this year, the PRA was responsible for consulting on a similar regime for the banking sector. In a statement, it said, "Although many of the key legislative powers in the Banking Reform Act [2013] do not apply to insurers, the PRA believes that there should be a regulatory framework which reinforces similar standards of fitness and propriety, conduct and accountability for individuals in positions of responsibility at both insurers and banks."

According to the statement, the Senior Insurance Manager's Regime will apply to senior managers running insurers or with responsibility for key functions. It says those individuals would be held responsible and accountable for ensuring their firm's ongoing safety and soundness and policyholders' appropriate protection. It goes on to specify the roles the regime would apply to, which include CEOs, CFOs, the Head of Internal Audit, and the Chief Underwriting Officer.

Additionally, the PRA also proposed introducing new conduct standards for the specified individuals.

Andrew Bailey, Deputy Governor, Prudential Regulation and CEO of the PRA, said, "Ensuring that senior managers of insurers are accountable supports our objective that firms should be run in a safe and sound manner. Policyholders are best served by insurance companies with senior managers who can be held to account and who are individually responsible for the decisions they make."

A public consultation closes on Monday 2 February, 2015.

Chinese insurance company buys Sydney hotel

Starwood Hotels & Resorts Worldwide has announced the sale of its Sheraton on the Park Hotel in Sydney to Sunshine Insurance Group Corporation (SIG) for $463 million.

The Beijing-based SIG is one of China's top 500 companies and the hotel purchase constitutes its first real estate acquisition in Australia.

The Australian reports the sale is a key marker for Chinese investment in Australia because it's the first large acquisition of a commercial property by an insurance group after the relaxation of rules for offshore investing.

In a statement released by Starwood, the executive director of SIG's acquisition team said, "Sheraton on the Park will help diversify our holdings by giving us a trophy asset in Sydney – a leading travel destination and an important financial center in Asia Pacific."

As part of the deal, Starwood will continue to operate the hotel as a Sheraton under a long-term management contract.