Weekly wrap: Zurich CFO's widow confronts insurer over suicide | Insurance Business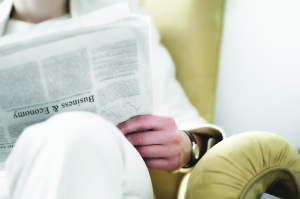 Zurich Insurance CFO's widow confronts insurer over suicide
The widow of Zurich Insurance's former chief financial officer Pierre Wauthier criticised the insurer's approach to her husband's suicide at the annual general meeting this week.
Addressing the company at the annual shareholders meeting in Switzerland, Fabienne Wauthier said that Wauthier's family could not accept that his suicide was unaccountable.
The family also questioned the handling of the investigation, in which law firm Homburger was asked to investigate whether Wauthier had been put under undue pressure at work. The investigation concluded he had not.
Mrs Wauthier said the investigation had been inadequate, according to a report by the
Financial Times
.
"The links that Homburger had with Zurich, the timeline, the non-disparagement [sic] clause included in the work contracts of the people interviewed, the dereliction of duty that Finma committed towards the family [. . .] how does Zurich explain this in view of its very respectable code of conduct?"
The family also rejected claims that his experiences at work had not played a part in his suicide.
Chairman Tom de Swann expressed sadness at Wauthier's death and said it is impossible to know why he committed suicide.
QBE wins award for innovation
QBE has won a CANSTAR Innovation Excellence award for its Australian-first in-car telematics device, Insurance Box, securing the only award presented to a general insurer for innovation in 2014.
The award recognises QBE's use of telematics technology to measure driver behaviour in real-time, encouraging safer driving and enabling the insurer to provide more accurate premiums.
Founder of Insurance Box Frank Peppard said that the product is a significant move away from the more traditional car insurance policies offered in the market.
"This award demonstrates that in an industry where there is relatively little variation between major brands, QBE's Insurance Box is providing something truly different and beneficial for both the customer and the insurer," he added.
The self-installed telematics device transmits data via GPS and mobile networks to assess driver behaviour and can provide accurate information on collisions, theft and overall driving ability. Consistently safe drivers are rewarded with reduced premiums regardless of age, gender or location.
Swiss boss joins Aussie fold at Zurich
Zurich Financial Services Australia has appointed Marc Luginbühl to the role of head of financial lines Australia & New Zealand, effective June 1, 2014.
He has spent the last eight years serving in a variety of financial lines roles most recently as head of financial lines for Zurich in Switzerland. His career has spanned a total of 12 years with Zurich, including corporate and underwriting leadership roles.
He will be based in Zurich's Sydney office.
CQIB enjoys successful young professional night
More than 60 young professionals from the Council of Queensland Insurance Brokers and their business partners attended the first event of this year's professional development series.
The series is aimed at developing the key capabilities and business skills of our future industry leaders.
HWL Ebsworth hosted the free event, with the company's business development advisor Rachel Turner providing tips and tricks for building strong client relationships and networking within the industry.
The throngs of professionals in attendance varied from new to the industry to others taking the next steps in building their careers.
QBE has committed to support CQIB for the next instalment of the YP Development Series.
The CQIB YP Committee is looking to deliver further outcomes through the provision of tools and resources specifically for Young Professionals as well as for CQIB employers.
The YP Committee is also involved in external career expos, communicating the benefits of industry careers through QLD secondary school networks, and providing further innovative platforms for young professionals to enter and develop their careers within the industry.
The YP Committee can be contacted through CQIB or through LinkedIn.
Arthur J. Gallagher acquires Oval Group in UK
Arthur J. Gallagher has acquired The Oval Group (Oval) for a total net consideration of approximately £199m payable in cash.
The combined operation will have more than 80 offices and 4,000 employees across the UK, with the combined UK Retail businesses alone, directly controlling £1bn of gross written premium from more than 70 locations, employing approximately 2,600 people.
Peter Blanc, Group CEO of Oval, will become CEO of the significantly expanded UK Retail division with immediate effect, following Brendan McManus's recently announced decision to depart the business once the major integration milestones incorporating the Giles business have been reached.
McManus will work with Blanc towards a phased handover in January 2015 in a consultancy capacity.