Weekly Wrap: $10k innovation scholarship open for submissions | Insurance Business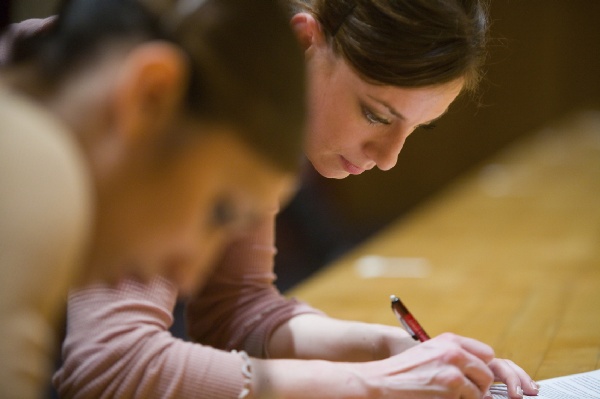 $10k innovation scholarship open for submissions
ANZIIF
has announced that submissions are now open for the 2016 Peter Corrigan Scholarship for Innovation and Leadership.
The bi-annual scholarship, sponsored by Finity Consulting, rewards the winner with up to $10,000 to attend an international conference or seminar program that offers an industry or leadership-based professional development opportunity.
This year will see applicants asked to submit a 2,500 word essay in response to the question 'how will general insurance in Australia change in the next five years?'
The scholarship is named for Peter Corrigan, one of the most highly respected figures in the Australian insurance industry, who passed away in 2002, and Scott Collings, managing director and principal of Finity Consulting said the theme fits the memory of Corrigan.
"This year, we focus on innovation and leadership, which acknowledges Peter's key contributions to the industry," Collings said.
"The award honours his leadership and drive for innovation by providing the opportunity for an outstanding insurance professional to build international networks and engage in inspirational learning and development."
Prue Willsford
, ANZIIF chief executive officer, said that the $10, 000 prize will offer the winner a once-in-a-lifetime opportunity to progress their personal development.
"Learning from experts in the field at a significant global conference is an invaluable experience," Willsford said.
"This scholarship provides a deserving insurance professional the opportunity to continue their development by honing their leadership skills and broadening their knowledge of innovation in the industry."
The scholarship is open to current financial members of ANZIIF who have permanent residency in Australia, New Zealand or another Asia-Pacific country; applicants must currently work in the insurance industry with a minimum of five years' experience.
Applications close at 5:00pm on 14 June.
Global insurance powerhouse inks China retail deal
A global insurer has partnered with one of the most recognised retail brands in China to develop and market personal and commercial general insurance products.
Chubb
has signed a long-term Preferred Provider Distribution agreement with Suning which will see the companies combine their expertise for mutual benefit.
Initially Chubb is to create custom-designed products for the Chinese market – focussing on accident and health, travel, homeowners , personal device and package policies for SMEs.
Meanwhile Suning will mine Chubb's significant insurance experience to deliver comprehensive insurance coverage and service to Suning's customers.
The Chinese-based juggernaut has a vast customer base with 230 million registered e-commerce customers and 130 million registered members of Suning Yifubao, the company's online payment processing platform.
Suning is one of the largest retailers in China with close to 1,700 retail stores across Mainland China and Hong Kong and Japan. Suning Commerce's e-commerce platform is the third largest in China.
Suning was the first retailer in China to gain a nationwide insurance agency licence from the Chinese Insurance Regulatory Commission.
Chubb's chairman and Chief Executive Officer Evan G. Greenberg said the distribution agreement with Suning will apply its insurance expertise and experience to deliver exceptional insurance coverage and service to Suning's customers.
"China represents a significant long-term growth opportunity for Chubb and we are delighted to partner with Suning."
Earth's temperature just shattered the thermometer
by Tom Randall
Twenty years ago Eugene Linden of the LA Times interviewed Frank Nutter then (and now) president of the Reinsurance Association of America. Even back in the 90s, Nutter was anything but ambivalent "It is clear," he said back then, "that global warming could bankrupt the industry." And it looks like he could be right - The Earth is warming so fast that it's surprising even the climate scientists who predicted this was coming.
Last month was the hottest March in 137 years of record keeping, according to data released Tuesday by the National Oceanic and Atmospheric Administration. It's the 11th consecutive month to set a new record, and it puts 2016 on course to set a third straight annual record. Now, it might seem premature to talk about setting a new yearly record after just three months of data, but these months have been such an extreme departure from the norm that Gavin Schmidt, who directs NASA's Goddard Institute for Space Studies, has already made the call.
"I estimate [a greater than] 99 percent chance of an annual record in 2016," Schmidt wrote on Twitter last week, after NASA released its own record climate readings. A month ago—following the release of February's data—Schmidt wrote, simply, "Wow."
Since 1980, the world has set a new annual temperature record approximately every three years, and 15 of the hottest 16 years ever measured are in the 21st century. This
graphic chart
shows earth's warming climate, measured from land and sea, dating back to 1880.
The March data follows the hottest winter on record worldwide. Results from the world's top monitoring agencies vary slightly, but NASA, NOAA, and the Japan Meteorological Agency all agree that 2016 has no precedent in the modern climate record.
The map below, from NASA, shows how the heat was distributed across the globe. The most extreme heat swept the Arctic, where winter ice levels were at the lowest on record for this time of year. In Greenland, ice melted so fast scientists initially thought their calculations might be wrong.
To be sure, some of this is the result of a monster El Niño weather pattern lingering in the Pacific Ocean. But the broader trend is clear: We live on a planet that is warming rapidly, with no end in sight. Since 1980, the world has set a new annual temperature record roughly every three years, and 15 of the hottest 16 years ever measured are in the 21st century. Now the hottest winter on record is turning into the hottest spring—the beginning of something grimly new.
(Bloomberg News)