Weekly wrap: Aggregator acquires shares in overseas personal finance company | Insurance Business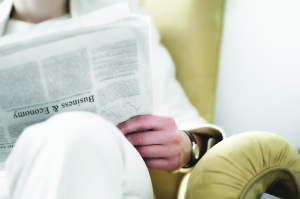 iSelect acquires shares in Asian personal finance comparison company
Comparison service iSelect has agreed to snap up 20.1% of shares in South East Asian personal financial comparison company Intelligent Money Sdn. Bhd (iMoney).
iMoney, headquartered in Kuala Lumpur, Malaysia, serves markets including Singapore, the Philippines and Indonesia.
iSelect executive chairman Damian Walker, who will join the iMoney board once the acquisition is complete, said the company's investment will provide exposure to high growth consumer markets in Asia.
In another news, iSelect non-executive director Greg Camm is stepping down from the board for personal reasons. He joined the board in 2012 and as well as non-executive director, he was also deputy chairman for a period.
He leaves on 31 October, while new independent non-executive director appointee Brodie Arnhold joins the board. Arnhold is CEO of Melbourne Racing Club and has more than 15 years' domestic an international experience in private equity, investment banking and corporate finance. Prior to the racing club, he worked for Investec Bank from 2010 to 2013 where he was responsible for building a high net worth private client business.
Lloyd's reports 21% profit jump
Lloyd's of London has delivered a 21% increase in profit up to $3.1bn (£1.67bn) for the first six months of 2014.
Investment income grew from $458.3m (£247m) in 2013 to £642m in 2014. Gross written premium remained stable at $27.24bn (£14.68bn). The combined operating ratio deteriorated slightly from 86.9% to 88.2% but the return on capital crept up from 14% in 2013 to 16.5% in 2014.
Lloyd's General Representative in Australia, Adrian Humphreys said: "This is an excellent set of results given the challenging market conditions.
"Given the current condition, market oversight naturally remains our priority, but these results put the market in a great position to continue to expand in both established and high-growth economies around the world."
The results were converted from GBP to AUD using XE.com on 26 September 2014.
Global reinsurer opens eighth business unit in Asia Pacific region
Reinsurance Group of America Incorporated (RGA) is to open a branch office in Shanghai, China after receiving approval from the China Insurance Regulatory Commission (CIRC).
The new branch, which is in addition to its representative office in Beijing, will significantly increase RGA's presence in China and will permit it to provide a full range of services to insurers operating in the growing market, Greig Woodring, President and CEO said.
RGA has a strong presence throughout Asia Pacific, with operations in New Zealand, Australia, Hong Kong, India (offshore), Japan, Malaysia (Labuan), Singapore (offshore), South Korea and Taiwan, and also provides offshore reinsurance services to clients in Indonesia, Macau, the Philippines, Vietnam and Thailand. The Shanghai branch office will be RGA's eighth business unit in the Asia Pacific region.