Weekly Wrap: Arm of global brokerage names CEO | Insurance Business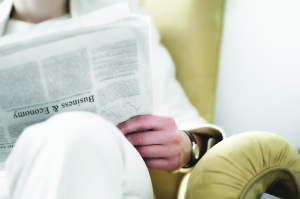 Willis arm names new CEO
Faber Global, the facultative and wholesale reinsurance arm of Willis Group Holdings has appointed of Alistair Lester as CEO. Lester will report to Steve Hearn, chairman and CEO of Willis Global. The current Faber CEO, Jason Howard, will become CEO of the newly-formed Acappella Group Holdings Ltd. Both appointments take effect 1 July 2014.
Lester joined Willis in 2004, initially as head of the European M&A practice and subsequently international head of M&A. He then held positions as a member of Willis' FINEX global executive committee, CEO of Willis Global Solutions and most recently as interim CEO of Willis Netherlands.
Premium growth slows thanks to weak life sales
Premiums written in the global insurance industry grew at a slower rate in 2013 than they did in 2014 due to weak life sales in advanced markets.
Total premium growth grew by 1.4% in real terms in 2013 from 2.5% in 2012, according to
Swiss Re
's Sigma study. The slowdown was primarily due to weakness in the life sector in the advanced markets.
Globally life premiums were up just 0.7% in 2013, with weak sales in North America and the advanced Asian markets offsetting a strong performance in Western Europe, Oceania and most emerging markets.
Non-life premiums grew by 2.3%, also less than the previous year as growth slowed in the advanced and emerging markets. Overall profitability in the life and non-life sectors improved, despite the impact of still low interest rates on investment returns.
Life premium growth is expected to resume in the advanced markets and improve in the emerging markets. The firming economy and labour markets in the advanced markets will support the life and non-life sector, and growth in the emerging markets should hold up also. In the life sector, China and India in particular should see a return to higher growth rates.
The study says that overall profitability has improved in the life and non-life sectors however, investment returns, an important component of insurers' earnings, remain low given the very low level of interest rates since the 2008 financial crisis.
Insurance law firm adds two Special Counsel
TurksLegal has secured two new Special Counsel to join its team as it adds further depth and expertise while continuing to grow.
Insurance law specialist Doug Vorbach joins from a mid-tier law firm, and financial services expert Kim Perry joins from Commonwealth Bank where he was executive legal counsel.
Mexico billion dollar infrastructure programme paves way for specialist insurers
Lloyd's of London's head of Mexico desk Gabriel Anguiano says Mexico's national infrastructure program of US$600bn will be an opportunity for business growth for specialist insurers and reinsurers.
The Mexican government is pouring funds into communications and transport, energy, water, health, urban development and housing, and tourism as part of its national infrastructure program 2014-2018
In his blog he writes this is positive news for insurance particularly those specialising in construction: "For specialist insurers and reinsurers, such as those in the Lloyd's market, this programme provides opportunities to deliver specialist underwriting expertise to large scale projects."
He forecasts that Mexico's infrastructure will transform Mexico into a "hub for value added logistics and transportation".
Anguiano adds that the government plans to build "a modern infrastructure and logistics platform to foster greater competitiveness, productivity and economic and social development".
To read the full blog click here.