WEEKLY WRAP: ASIC ban for life insurance adviser | Insurance Business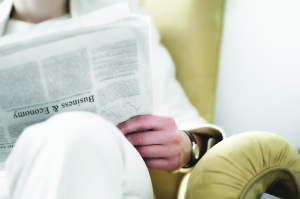 ASIC ban for life insurance adviser
ASIC has announced that they have banned a life insurance financial adviser as part of ongoing investigations following the regulator's review of the industry.
Lukas Zelka, a former AR of Neo Financial Solutions, has been banned for advice given relating to the replacement of personal insurances which "did not meet the standards expected by a financial adviser and that he had failed to comply with financial services laws," the regulator said in a statement.
An ASIC review of Zelka found that he had failed to act in the best interest of his clients, failed to provide appropriate advice and have a reasonable basis for advice and relied excessively on template statements of advice containing prepopulated information without tailoring them to a client's specific needs leading to false and misleading statements.
Peter Kell
, ASIC deputy chairman, said that the regulator will continue to find and punish those who fail to meet industry requirements.
"ASIC is focused on weeding out advisers who fail to meet industry and community expectations," Kell said.
"We want to ensure that consumers seeking life insurance can be confident that their adviser will provide appropriate advice."
Ashley Madison dubbed the cyber liability 'poster child'
The recent hacking of the Ashley Madison website has made the controversial affair-inciting website a 'poster child' for cyber liability, according to a NZ-based cyber risk expert.
The company that owns Ashley Madison, Avid Life Media, faces 'absolutely catastrophic' consequences, according to Delta Insurance general manager Craig Kirk, who was speaking on the subject of cyber risks at the New Zealand Insurance Law Association (NZILA) conference this month.
With 100,000 subscribers to the site in New Zealand, to illustrate the attack's far-reaching effect, Kirk estimated there could even be 10 members of the website in the audience.
"There are consequences for the subscribers, not just a frosty situation on the home front, and the consequences for the company are absolutely catastrophic," he said.
"They're already facing class actions in the USA and Canada, hundreds of millions of dollars in damages claims, by these members who've lost reputation, suffered financially, losing relationships and bringing claims primarily based on a breach of privacy law breached across jurisdictions."
He added that regulators are also getting on the bandwagon, with even the New Zealand privacy commissioner making public statements about it.
"The interesting thing about this case is obviously it's pretty colourful and controversial but I think it's going to be groundbreaking in many ways based on its size and the international scope of it. It's one to watch quite closely."
Kirk went on to explain why such things are happening, which he said was down to the proliferation of the internet, the amount of data and the number of devices in use.
In 1992 there were one million computers connected to the internet. In 2013 that had grown to five million and Kirk quoted research that estimated there would be 50 billion devices by 2020.
He said the amount of data would grow 10 times from 4.4 trillion gigabytes in 2013 to 44 trillion by 2020.
With the growth of the Internet of Things, where anything from home products to power stations and traffic light systems are connected to the internet, Kirk admitted it 'scared the pants off him as an underwriter'.
"It's a whole world of risk that we've barely seen the start of."
As part of the presentation, Minter Ellison's Leah Mooney outlined some of the happenings in Australia as a comparison.
She said Australia had had a 'softly softly approach' so far regarding penalties under the Privacy Act since its introduction 18 months ago.
She said boards are expected to take cyber resilience very seriously and failing to do so could be a breach of the Corporations Act in Australia.
"There's an opinion in Australia that a failure to ensure cyber resilience or even take out cyber risk insurance would ultimately become an exclusion under D&O policies," she said.
She said Australia did not have mandatory notification of data breach yet, but she expected there would be a significant uptake of cyber policies in Australia when it did.
"An increase [in the uptake of cyber policies] began from the Privacy Act introduction and I would expect the same in New Zealand."
Mooney said that like in New Zealand, the majority of claims paid to date had been in relation to first party costs and that now was a good time to buy cyber insurance, before claims start rolling through.
"Policies are excellent value at the moment. There are a number of insurers who are offering targeted SME cover and receiving a lot of claims and paying out those first party expenses, so I don't think it's going to get cheaper, now's the time to jump on board."
Mooney also outlined the five basic pillars of cyber resilience planning which she would run through with clients:
Conducting contractual review – what the allocations of risks are contractually;
Identifying and protecting critical data;
Employee investment – ensuring they are invested in the success of organisation;
Software – ensuring directors understand, not just the IT department;
Cyber risk insurance – get the right policy then the breach process is done for you.
Disruptor lands US$33.3mn in fundraising effort led by international insurer
A company self-described as an "insurance disrupter" – and described by others as a potential threat to the agent distribution channel – has raised US$33.3 million in a Series C financing round led by ACE Group.
CoverHound, a digital platform allowing consumers to compare and purchase insurance, announced Tuesday that it now has more than US$53 million in total funding following the financing round, which it plans to use to expand into the small business and commercial markets.
ACE now owns a 24% stake in this new venture, which was also funded by CoverHound's existing investors RRE Ventures, Blumberg Capital, Core Innovation Capital, Route 66 Ventures and American Family Ventures, the venture capital arm of American Family Insurance.
In addition to exploring the commercial space within the next year, the company says it will use the new capital to continue to invest in talent acquisition and "further enhance its digital insurance platform." Along the way, it hopes to attract more insurance carriers to its database and continue to leverage its recent partnership with Google Compare.
It has already been a banner year for CoverHound, with 168% growth in new customer policies in 2015. CEO Keith Moore attributes the success to the company's innovative style, characterising it as "the fastest and smartest way to compare and purchase P&C insurance."
Comparison sites like CoverHound have been somewhat of a worry to independent agents, as the models allow consumers to shop for and purchase insurance directly from the carrier. The goal of entering the commercial market is nothing to sneeze at either. Agents often dismiss online distributors as being too simplistic for small business risk, but appetite and demand is clearly evolving – particularly if major players like ACE are getting involved.
Such sites have not claimed a significant share of agent business yet (indeed, reports show one-third of consumers still rely on agent advice even for the highly commoditised personal auto product), but industry professionals warn that they could erode traditional distribution channels if they don't evolve.
"If you sit on your hands as an agent…and you do nothing in your business to reflect the changing shopping behaviors of consumers, I think your agency, your brokerage, is at risk," said Andrew Rose, CEO of Compare.com – another popular insurance comparison site. "Just as any good person, they need to understand how they fit into the shopping behavior of consumers."
Indeed, Rose has suggested that comparison sites and other online distributors may even be a boon for agents.
"Our model is something that gives agents considerations where they wouldn't have it otherwise," Rose said in an earlier interview.
"We have a shot in competing against GEICO and other big advertisers. You may have to sacrifice a bit of commission up front to get your skin in the game, but it will allow you to take the personal relationships you offer and put it out on the multi-product market."