WEEKLY WRAP: ASIC bans for pair of former directors | Insurance Business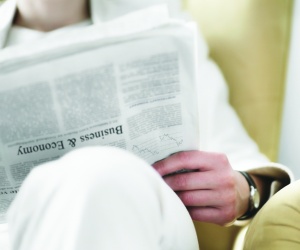 ASIC bans for pair of former directors
Directors of a pair of compulsory third party insurance companies have been banned from managing companies by ASIC.
Neni Vijayant Tiwary has been banned for three years and Gargi Tripathi for two-and-a-half-years following their stint as directors at green slip insurance businesses Value Greenslips and ICRA.
Both businesses went into liquidation in 2012.
An ASIC investigation of the collapse of both companies found that Tiwary and Tripathy failed to "keep adequate written records of the companies' finances" and failed to take "reasonable steps to monitor and control the companies' financial affairs."
ASIC commissioner John Price said of the disciplinary action: "Directors who fail to play by the rules will be removed from the game."
Tiwary "also failed to act in good faith and in the best interests of ICRA by authorising a payment to a related party on the same day the company went into voluntary administration in December 2011," according to the ASIC investigation.
Insurer appoints new PI head for Asia
Marcel Van Peenen has been appointed as regional professional indemnity manager for Asia by ACE Group, it has been announced.
Based in Singapore, Van Peenen will drive growth of ACE's professional indemnity business including underwriting, product development, production and distribution, across Asia.
Stanley Wong, regional head of financial lines praised the appointment of Van Peenen and believes that his experience in the industry will be paramount for ACE's operations in Asia.
"Marcel's appointment demonstrates our commitment to continue the expansion of our Professional Indemnity products and expertise which will strengthen our market-leading position in Asia for Financial Lines.
"Marcel's strong background in managing and building Professional Indemnity portfolios will position us well as we work with our clients to tailor solutions that meet their needs for mitigating a broad spectrum of professional liability risks."
Senior vice president, professional indemnity product head, Marc Poliquin welcomed Van Peenen to the company and praised his expertise in the industry.
"I am pleased to welcome Marcel to ACE to lead the expansion of our Professional Indemnity business in Asia. The breadth of Marcel's international Professional Indemnity expertise will be invaluable in accelerating ACE's plans to broaden its product suite in Asia, covering a wide range of risks and professions."
NZ branch of international insurer takes shape.
Two high fliers from
Vero
Specialist Risks have joined the growing ranks of the New Zealand branch of Warren Buffett's
Berkshire Hathaway
Speciality Insurance (BHSI).
Doug Thomson, who was property manager for VSR, and his senior underwriter, Nikki Quain, have signed up for the new venture, which is headed up by ex-
AIG
Singapore man
Cameron McLisky
, industry sources have revealed.
A third appointment involves highly respected D&O underwriter Karen Poching, who is leaving Dual New Zealand to underwrite financial lines at BHSI.
With BHSI said to be initially writing property, energy, casualty and financial lines, further staff appointments, also including a claims manager, are understood to be happening in the lead up to the company's expected launch in a month or so.
Since its initial inception in the US in April 2013 as an offshoot of Berkshire Hathaway's insurance operation, BHSI has grown exponentially, with company president Peter Eastwood saying last October that 'a meaningful amount of time' had been spent in 2014 building the business in certain key geographies.
Indeed, licences have now been granted in Canada, Hong Kong and Singapore with Australia and New Zealand said to be imminent.
"Our objective is to build a long-term focused and diverse, both by geography and product line, principally commercial property and casualty insurance business," Eastwood told
reactions.net.com
.
"We're now well underway to creating a global business."
He added that the appeal of the business consisted of a few principle assets: "The balance sheet and the capital it holds, the brand and the integrity it represents, and our people."