Weekly Wrap: Aussie insurer Ansvar hosts interfaith arson forum | Insurance Business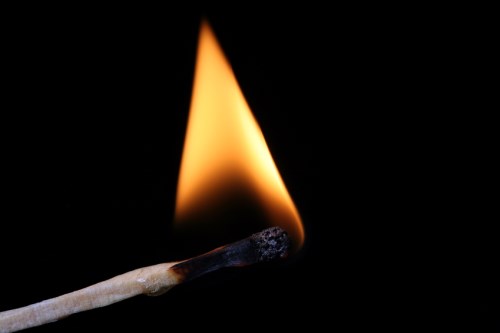 Aussie insurer hosts interfaith arson forum
Specialist insurer
Ansvar
Insurance has conducted an interfaith arson forum in Geelong to educate communities on how to mitigate the risk of arson and deal with arson's emotional consequences.
The forum was held in response to the recent spate of church fires in the area, and in partnership with Catholic Church Insurance, Victoria Police, The Country Fire Authority, and the Victorian Council of Churches.
The group of panellists assembled by Ansvar shared valuable information on how to protect faith properties, including protective measures, early detection, fire suppression, as well as some insight into the behaviour of arsonists.
Stuart Stuart, CEO of the Victorian Council of Churches, also spoke about the psychological impacts of arson and the counselling and support services available to arson victims.
"It is unfortunate that there is a need for such forums, but the collective information presented from the panel of experts will help members of all faith communities be more vigilant, active participants in the risk mitigation process of their respective houses of worship," said
Warren Hutcheon
, CEO of Ansvar Insurance.
"Arsonists do not discriminate, and the effect of a fire at a house of worship, whether a church, synagogue or mosque, is a devastating event. In addition to damaging the physical property, these events also have a traumatic effect on the community. It was important for us to conduct this forum with all members of the faith community to arm them with the knowledge they need to help mitigate the risk of arson and also help deal with the emotional side effects."
"As an insurer we naturally focus the majority of our attention on the financial losses suffered as a result of arson. It was important for us that this forum address the emotional consequences so we were conscious of inviting experts on the panel who were able to address the psychological reactions to traumatic community events," said Hutcheon.
The forum was attended by over 100 participants, including customers and community members.
Insurance leader given international award
Aon Group President Stephen McGill CBE has been awarded the prestigious Corporate Social Responsibility Business Award during the annual Corporate Citizenship Awards on June 8, 2016.
McGill was honoured by BritishAmerican Business in recognition of his exceptional commitment and approaches to corporate responsibility.
Commented McGill: "It is a great honor to receive the BritishAmerican Business Corporate Citizenship Award and to accept it on behalf of Aon's 72,000 colleagues around the world. I am tremendously proud to receive this Award and I am delighted to be joining the very impressive list of BritishAmerican Business Award alumni."
A member of the International Advisory Board of BritishAmerican Business, McGill is also a chartered insurance practitioner, former president of the Insurance Institute of London, and trustee of a charity group Find A Better Way. In 2014, McGill was made a Commander of the Most Excellent Order of the British Empire (CBE), one of the UK's top civilian honors, in recognition of his services to the insurance industry and his humanitarian services.
Other CSR business awardees are Peter Grauer, Chairman of Bloomberg, and Xavier Rolet KBE, CEO of the London Stock Exchange Group.
BritishAmerican Business is a transatlantic business network composed of a select group of international businesses, small to large, startups and established institutions.
Aviation to face growing cyber risks
International Air Transport Association (IATA) chief says protecting against cyber-attacks is a growing challenge for the aviation industry, according to a
News24 Wire
report.
In IATA's 72
nd
Annual General Meeting held in Dublin last week, IATA Director General and CEO Tony Tyler said, "Our electronically connected world is vulnerable to hackers bent on causing chaos."
"We are vulnerable and there is no guaranteed way to stay a step ahead."
According to experts, cyber security breaches resulted to an estimated US$500 million in losses in 2015. Experts also say that 94 per cent of global companies have experienced cyber-attacks and that 13 per cent of people still click on phishing attacks.
General Linda Urrutia-Varhall of the US Department of Defence said that aviation remains a central focus for terrorists and criminals.
Kurt Pipal of the FBI explained that airline companies are of interest for industrial espionage because of the huge amounts of data they possess.
To counter cybercrime, Tyler stressed the importance of real-time collaboration and information exchange between the aviation industry and governments.
"Make no mistake. We face real threats," Tyler said.
"
Government
and industry must be nimble, share information, use global standards, and keep a risk-based mindset when developing counter-measures."
Businesses are also cautioned to be very careful of subcontractors, and to share intelligence information in the industry. Suggested Pipa: "Build awareness and do not have a silo approach. Identify your vulnerabilities and make the assumption that you are going to be hacked. Participate in a 24/7 securities operation centre."
"Occasionally, you could even use a so-called 'dark agent' – a hacker to test your system. Companies do fire drills, so why do they not do cyber security drills, too?"