WEEKLY WRAP: Aussie insurer inks deal with national sporting body | Insurance Business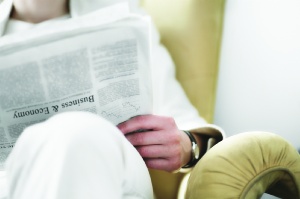 Aussie insurer inks deal with international sporting body
Sportscover has announced a new partnership with British Weight Lifting (BWL) to become the official insurance partner of the national governing body.
The three-year deal will see Sportscover insurance offered to all BWL members who can utilise special promotions as the governing body uses the company channels to promote the sport.
Steve Boucher, Sportscover director of marketing and international development, believes the deal will benefit both parties going forward.
"Sportscover is delighted to be named the official insurance partner for British Weight Lifting," Boucher said.
"Weightlifting in Britain is a dynamic and vibrant sport that is growing in its appeal to a wide range of male and female participants and spectators and we are excited to be able to assist in that growth and development."
The deal will allow BWL to use Sportscover's media channels such as Touchline magazine and TV to develop its branding and spread the word about the sport.
"Our mantra is 'We are sport' because we provide more than just insurance for sport and, as part of this, we are looking forward to working with British Weight Lifting to help to promote the sports of weightlifting and para-powerlifting through initiatives such as our internet broadcast facility, Touchline TV," Boucher explained.
NZ insurer appoints new CFO
Tower has appointed Brett Wilson as its new Chief Financial Officer.
Wilson, who has 20 years' experience in financial services, will start with the company this coming Monday 23 March.
He comes from Seniors Money International Limited, where he was CFO and Secretary.
Previous to that role he was GM finance for ASB and he has extensive background in insurance, having worked as GM finance for Sovereign and CFO for Metropolitan Life.
Tower CEO David Hancock said he was delighted to welcome Wilson to the company's executive leadership team.
"Brett brings with him an extensive background in financial services and deep understanding of the insurance industry, and we look forward to the company benefiting from his expertise, skills and insights," he said.
Hancock said current CFO Michael Boggs, who has been appointed as CFO for NZME., formerly APNZ News and Media, will finish with the company on Friday 20 March.
"I would like to take this opportunity to thank Michael for his significant contribution to Tower during his four years with the company, and for the manner in which he has supported a smooth transition for Brett. We wish him all the very best in his new role," he said.
American insurer suffers hack with 11 million records at risk
Just one month after
Anthem Inc. disclosed a cyber-attack
that exposed the information of nearly 80 million people, another American health insurer has fallen victim to hackers.
Premera Blue Cross, a not-for-profit based in Washington State, announced yesterday that the information of around 11 million consumers was compromised in a breach it detected on January 29.
The records exposed could include names, birthdays, Social Security numbers, addresses, bank account information and health data for claims paid by Premera.
The actual breach could have occurred as early as last May, said company spokesman Eric Earling.
Investigators are still attempting to determine the source of the breach, but some leads on the software used suggest a China-based hacking operation—the same ties that were seen in the Anthem breach.
None of the data accessed in either the Premera or the Anthem breach has shown up on online black markets used by identity thieves, investigators said, and Earling confirmed "there is no evidence that any data was removed from the system and no evidence any data was used inappropriately."
The breach is currently the subject of a Federal Bureau of Investigation probe. As of yet, there is no confirmed evidence the two attacks were linked.