Weekly wrap: Australian underwriter branches out in NZ | Insurance Business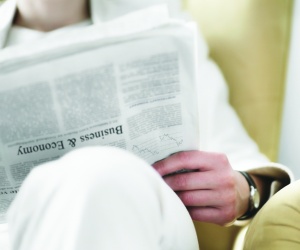 GT Insurance branches out in New Zealand
GT-owned insurance company M&G is branching out in New Zealand, opening up a new branch in Christchurch headed up by industry expert Tracie Bornstein.
Bornstein has spent the last 25 years working in the Australian insurance industry, most recently as relationship and development manager for GT Insurance.
She said: "It was a very good opportunity and a good time to come home I thought. It's an exciting time for Canterbury with the rebuild. That was part of what prompted me to come over here, I really wanted to be part of bringing business back into town."
M&G plans to branch out into Dunedin and Nelson.
ATC Insurance Solutions inks deal with ProSight
ATC Insurance Solutions has entered an exclusive construction and plant binder arrangement for the Australian market with ProSight Specialty Underwriters Ltd, operating through Syndicate 1110 at Lloyd's of London.
ATC CEO Chris Anderson said the partnership was a strong endorsement of the agency's expertise, distribution capability and overall performance.
"At ATC, we value our deep partnerships with our broking partners and we are constantly striving to maximise the value generated by our market knowledge and underwriting expertise. ProSight's selection of our agency is a huge vote of confidence in our core products offering and the foundations upon which our broking partnerships have been built."
BT targets SMEs with new income protection offering
Westpac-owned BT is launching a new income protection solution for small businesses.
The new solution protects the revenue of a small business should a key person suffer from an injury or illness and subsequently cannot work.
"We saw that the biggest underinsurance gap for small businesses relates to key person insurance, so we've developed a solution with BT Key Person Income," said Scott Moffitt, national manager, life insurance products at BT.
Key Person Income provides a monthly insurance benefit to a business for up to one year, if the business owner or key income-generating staff member becomes sick or injured and is unable to work to their full capacity
"Small businesses have been able to insure for negative financial impacts if a key person dies, or suffers from total permanent disability or a trauma event," Moffitt said. "These insurance products have focused on severe or permanent disability, yet businesses are more likely to be impacted by short-term disability. Key Person Income is an innovative product that addresses this business need.