WEEKLY WRAP: Brisbane storm claims hit $1 billion | Insurance Business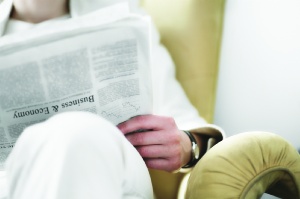 Brisbane storm claims hit $1 billion
The
Insurance Council of Australia
has given an update on the South Australian bushfires and Brisbane hailstorm as the cost of both catastrophes' continues to rise.
The Brisbane hailstorm has now topped $1 billion in insurance losses and the bushfires that tore through areas of South Australia have hit an estimated insurance loss of $24.9 million.
The Brisbane hailstorm has seen 100, 223 claims lodged by property and vehicle owners affected by the storm that struck in November and the ICA estimates that insured losses have now reached $1.04 billion, as of January 15.
ICA CEO Rob Whelan advised those affected by either disaster to submit their claims as soon as possible and praised insurers for their progress.
"Insurers are progressing claims and damage and repair assessments with affected customers."
"We encourage policyholders affected by the catastrophes to lodge their claim with their insurer if they haven't done so already."
737 claims have been lodged by policyholders affected by the bushfires that struck parts of South Australia over New Year.
Internet giant could enter US insurance market
Search engine giant Google, which already offers auto insurance online in the UK, may be moving into the US auto insurance market, according to analysts.
Google Compare Auto Insurance Services Inc, its online auto insurance shopper, has been licensed to sell insurance in at least 26 states and could launch later this quarter in California,
Reuters
reports.
Forrester analyst Ellen Carney wrote on her blog that Google had been working on the project for two years and named Dairyland and
MetLife
as some of the insurers it had been working with.
Industry experts say the company has increasingly been exploring online searches tailored towards specific industries or markets. It already offers its users a site to compare travel destinations and find the cheapest flight fares.
Canberra CTP rates to drop for the first time
Drivers in Australia's capital are set to benefit from the first ever drop in Compulsory Third Party (CTP) insurance premiums, it has been announced.
GIO, AAMI and APIA, all operated by the
Suncorp
Group, will all drop their prices.
With a $21.60 reduction, GIO sees the biggest price fall for a private car down from $590.20 to $568.60 annually.
Paul Lawton, executive portfolio manager ACT CTP with Suncorp Commercial Insurance, said of the reduction: "When GIO entered the CTP insurance market 18 months ago, we were determined to offer ACT motorists choice and value."
"It's great to be able to deliver this reduction in price to GIO customers," Lawton said.
"This price drop will make GIO CTP insurance $20 less than our nearest competitor for a private car."
Reduced pricing will take effect from 1 March 2015 with renewal notices featuring the new pricing being posted to customers this week.
AAMI and APIA will offer rebates to eligible customers and feature a price drop of $8.20 and $1.20 respectively.
"Competition means you have options, and I encourage people to make a choice when it comes time to renew their rego,"
Lawton continued.
"ACT motorists have already benefited from the breaking of the CTP insurance monopoly."