Weekly Wrap: CGU extends key partnership | Insurance Business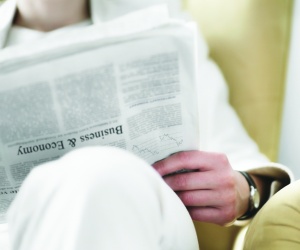 Major Aussie insurer extends key partnership
CGU
has announced that they have extended their partnership with leading online accounting software group Xero.
The deal with Xero will "allow accountants using the Xero software to obtain CGU business insurance quotes directly from the software," the company said in a statement.
Announced by
newly appointed chief executive of IAG Labs, Peter Harmer
, at Xero's annual conference, the company believes the continued partnership will benefit small businesses with growth aspirations.
"The move is designed to help small business grow to a point where their insurance needs become more complex and they turn to insurance advisers for support," the statement continued.
The cloud-based system provides a "seamless integration between the Xero and CGU platforms" and will allow users of the software to get "quicker and easier insurance quotes for professional indemnity and public liability insurance."
Integration is a key driver for the continued partnership and CGU believes that the future is bright for the partnership.
"The next phase will be to use this integration to enable accountants, bookkeepers and tax agents using the Xero software to obtain insurance quotes for their clients where the client's business is simple enough to not require insurance advice."
XL Group announces takeover of specialty entertainment insurer
A leading international insurer is continuing its streak of high-level acquisitions with the purchase of a US-based entertainment insurer.
XL Group announced Tuesday it has entered into a definitive agreement to acquire Allied International Holdings Inc. and T.H.E. Insurance Company, a leader in the outdoor entertainment specialty insurance industry.
T.H.E. Insurance Company provides general liability, workers' compensation, inland marine, auto liability and certain property insurance to a variety of clients, from carnivals and amusement parks to hot air balloons, fireworks and family entertainment centres. The privately held company has been operating since 1983 and had roughly US$70 million of gross written premium in 2014.
The deal represents the entrance of XL Group into a highly coveted US niche.
"The acquisition of a leader in a niche specialty risk business with deep, long-standing client relationships and strong customer loyalty is perfectly aligned with the complex underwriting expertise of
XL Catlin
," said XL CEO Mike McGavick.
"Now as part of the XL Catlin team, together, we look forward to new opportunities to further grow the business and build upon Allied's exceptional customer service and solid underwriting performance."
Mary Christ Smith, chairman and president of Allied Specialty Insurance, also welcomed the deal.
"After decades spent building our brand and deep knowledge of our clients' needs, we're proud of our track record and incredibly excited to be taking this step towards new growth and opportunities with XL Catlin," Smith said in a statement.
"In XL Catlin, we have found our partner for long-term success and resources to help us innovate for our clients' evolving needs in this growing entertainment space."
The transaction is expected to close no later than the first quarter of 2016, pending anti-trust and regulatory approval as well as the satisfaction of customary closing conditions.
New 'milestone' NZ insurance partnership unveiled
Tower and Trade Me have today unveiled their new initiative Trade Me Insurance which offers consumers home, contents and car insurance.
The partners, who originally announced their pairing in December last year, are describing it as a 'comprehensive online insurance offer', where people can get a quote, buy insurance, make a claim and manage their policy.
Tower CEO David Hancock said the initiative was a 'real milestone' for the company.
"We're focused on changing customer expectations around insurance online, and investing heavily in the development of digital infrastructure.
"What's most exciting about Trade Me Insurance is that it offers general insurance customers an end-to-end digital solution from quote to claim, and gives customers greater flexibility and choice."
Trade Me CEO Jon Macdonald said the offering had been tailor-made with Tower with its aim to make the online insurance experience as useful and intuitive as possible, with a focus on the buyer.
"Trade Me Insurance has been built from scratch. It combines our knowledge of building useful online experiences with Tower's financial strength and 140 years of insurance experience.
"Everything's new – the products, the website, the pricing and the customer service."
Macdonald said the pairing with Tower was a natural fit.
"Consumers will have confidence that Trade Me Insurance is backed by a well-respected local insurer doing some interesting things online," he said.
Hancock said Tower's alliance with Trade Me would strengthen the insurer's partner network across the country.
The new scheme will add to Trade Me's existing venture, comparison website LifeDirect, with diversification into financial services being part of its bid to boost flagging profits.
The auction site also bought a stake in peer to peer lender Harmoney at the beginning of the year.
Trade Me Insurance is being headed up by Conor Sligo and Tim von Dadelszen, general managers of LifeDirect.