Weekly Wrap: Chinese buyers on a shopping spree for insurance firms | Insurance Business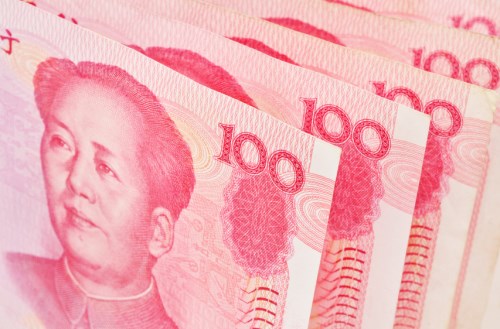 Chinese buyers on a shopping spree for insurance firms
Chinese buyers have their eyes set into acquiring overseas insurance firms.
The latest example of which is the $1 billion bidding war for Singapore-based Asia Capital Reinsurance Group Pte. Ltd., where the three leading bidders are backed by Chinese money, reported the
Wall Street Journal
(
WSJ
).
Foresea Life Insurance Co. appears most likely to acquire Asia Capital Re, sources familiar with the matter told
WSJ
. The other bidders include a consortium of China Taiping Insurance Holdings Co. and Hong Kong's Financial Holdings Ltd.; and Peak Reinsurance Co, controlled by China's Fosun International Ltd.
This year, there are seven announced Chinese insurance deals valued at $1.86 billion, as compared with three deals valued at $4.44 billion in the same period last year, said Dealogic. Prior to 2014, the insurance sector was without deals for several years.
According to
WSJ
, leading the charge of Chinese buyers who have been on an outbound acquisition spree this year are Chinese insurers, who use money from its sales of insurance products to fund overseas investments.
In South Korea, among the final bidders for the nation's fifth largest insurance company by assets, ING Life Korea, are China Taiping Insurance, Fosun, and Beijing-based private equity firm JD Capital, which has just completed a $1.4 billion acquisition deal of Hong Kong-based Ageas Insurance Co. (Asia) in May.
Anbang has reached a deal to buy
Allianz
SE's operations in South Korea for some US$ 3million in April.
According to the
WSJ
report, Chinese insurers' capital base is strengthened by the growth of Chinese insurers' total net assets by more than 20 per cent in 2015 to more than US$240 billion and an increase to nearly $255 billion in the first half of 2016.
By acquiring assets abroad, Chinese insurers can build their presence in more mature markets with stable regulation and different types of risk, said Moody's Investor's Service in June.
According to bankers, Chinese bidders are pushing up prices. Such was the case with Dah Sing Financial Holdings Ltd. which was sold at a higher-than-expected $1.4 billion for its life insurance businesses to Chinese conglomerate Fujian Thai Hot Investment Co. Ltd. Previous Hong Kong Insurance deals were done at much lower multiples of book value than the Dah Sing deal, said
WSJ
.
In general, there currently are "assets that wouldn't be going for what they're going for if not for the presence of Chinese" bidders, Donald Lacey, head of insurance investment-banking for Asia Pacific at
Citigroup
Inc. told
WSJ
.
Firm reveals safety guide for Pokemon Go
Pok
é
mon Go is the hottest craze right now that has attracted over 30 million users globally since its release earlier this month.
The augmented reality game which encourages players to explore the world in search of digital Pok
é
mon has people getting into all sorts of trouble, from trespassing, jaywalking, to dangerous driving.
John White, Allianz Global Assistance GM Travel and Medical, said: "The new Pok
é
mon Go phenomenon provides a unique opportunity to get out, explore, and discover new destinations and monuments around the world."
"While it's great to see people getting outside and discovering new areas, we remind players to stay switched on, be mindful of their surroundings, and keep their wits about them – this is especially important when playing in a foreign country. Remember not to enter private properties, dark alley[s], or areas that you would not enter if you weren't playing the game,"
Allianz Global shares the following tips so gamers can stay safe while catching Pok
é
mon in a foreign city:
Watch where you're going − avoid walking at crosswalks and intersections to catch Pokémon
Respect pedestrian rules – follow local pedestrian rules, from which side of the pavement to walk on to respecting escalator etiquette
Watch out for cyclists – be cautious of cyclists when playing the game especially in bike-friendly cities, such as Amsterdam and Berlin
Safety is paramount – play only in a safe neighbourhood or public area; let someone know where you're heading and how long you'll be there
If you're exploring at night – make sure other people can see you by wearing reflective clothes or accessories and by carrying a flashlight
Keep an eye on your phone's battery while you're out – carry a portable battery charger, or reduce play time when battery is low to avoid being stranded in a foreign city without a phone
Be mindful of personal safety – don't leave personal items unattended to chase Pokémon. It is unlikely that travel insurance will cover for possessions left unattended
Remain courteous of others – be respectful of people's personal space and remember that not everyone plays the game
Keep hydrated and refreshed – don't get too caught up in the game that you forget to eat, drink, sleep, and wear sunscreen when outdoors
Invest in a comprehensive travel insurance before you go out on your trip – always keep a copy or two of your insurance policy details and emergency contact numbers throughout the trip so you can act quickly if something goes wrong.
Related stories:
Chinese interest in Aussie insurers triples
Chinese insurer swoops on major international player's operations
Pokémon Go sees first car insurance claims roll in
Virtual Pokemon Go craze opens up real world of liability
Marsh broker highlights dark side of Pokemon Go