Weekly wrap: Commercial property insurance company launches residential strata product | Insurance Business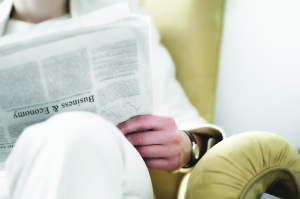 Commercial property insurance company launches residential strata product
SLE's commercial property insurance company Mobius has launched a brand new residential strata insurance product.
The product offers comprehensive coverage across all circumstances, including natural disasters and is available nationwide. Some of the features include replacement value for buildings, embedded cover for flood and storm surge, full cover for fusion motors, cover for loss of rent and temporary accommodation, public liability, office bearer's liability including defence costs, and voluntary workers cover while on site.
Mobius said the product has already garnered a wave of attention, with contracts being signed extensively across Queensland and Victoria. Mobius Underwriting Australasia CEO Tim Higgins said the new plan had also attracted offerings in the Northern Territory, New South Wales, South Australia and Western Australia.
Mobius will also be offering policies Australia wide via insurance brokers for buildings with declared values between $1m and $150m.
Institute unveils website
The Australian and New Zealand Institute of Insurance and Finance has unveiled its new website which is designed to support the education, training, professional development and engagement of Institute members across the Asia-Pacific region.
The new features of the site include:
a personalised members' centre that helps users stay up to date with developments and news
premium written, audio and video content from leaders in insurance, finance, business, management and more
access to videos of presentations, conferences and other events hosted by the Institute
access to current and back issues of Journal
interactive professional development activities to enable members to test their skills and knowledge
forums and direct links to social media so members can engage with thousands of insurance professionals in the Institute's network across the globe.
Prue Willsford
, CEO of the Australian and New Zealand Institute of Insurance and Finance, said of the site: "This website has been designed with one thing in mind: to support our members, students and the insurance industry across the Asia-Pacific region to fulfil their potential. This means providing the best learning, professional development and engagement opportunities to those using our site and establishing an online hub for the insurance community to gather."
Coface names Asia-Pacific regional CEO
Coface has appointed Hung Wong to Asia-Pacific regional CEO as it pursues "dynamic growth" in the area.
Wong also joins the group's executive committee. He will be based in Hong Kong.
Wong was the Asia-Pacific managing director of distribution for Juniper Networks where he was leading a partner organisation and cross functional teams.