Weekly Wrap: Consulting services for evolving claims challenges launched | Insurance Business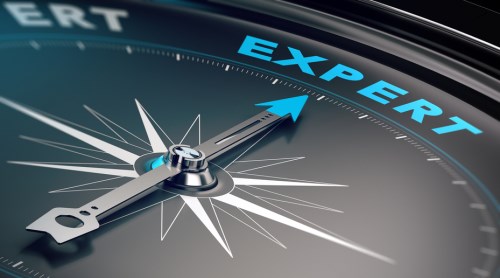 Consulting services for evolving claims challenges launched
Vale Training, an independent division of Cunningham Lindsey, has announced the launch of Vale Consulting Services (VCS) to provide seasoned executives as claims consultants to advise on best practices and processes in the insurance claims industry.
VCS currently specializes in providing leakage analysis for property, casualty, worker's compensation, and litigation management. The analysis is made by seasoned executives averaging 30 years in claims management experience.
VCS does more than the average file audit, it provides an analysis that identifies root causes of variance and leakage, as well as a strategic plan with constructive recommendations to ensure fair indemnification, and minimize variance and leakage.
John Fleming, VCS VP and director, commented: "Over the last several years, we have continued to see data indicating that carriers are experiencing a significant rise in indemnity payments for reasons that we have found ultimately lead back to a need for an evolving best practice philosophy across the claims process."
"Just as the claims industry is ever-changing, so are we, and providing consulting services isn't new for us. We've just expanded, created a dedicated practice to provide consulting services with a team of seasoned professionals who can navigate these modern day challenges of an evolving claims world."
Dozens attend ICA-hosted Latrobe forum
More than 40 groups of policyholders affected by flood and storm damage from last month's East Coast Low have attended an insurance forum hosted by the
Insurance Council of Australia
(ICA) in Latrobe Memorial Hall this week.
ICA CEO Rob Whelan said policyholders at the Latrobe forum greatly appreciated the opportunity to consult with insurers and other experts on the recovery process.
The forum was attended by the ICA and representatives from insurance companies, the Financial Ombudsman Service (FOS), and North West Community Legal Service.
"Though the claims process is well advanced for most policyholders, and hundreds of claims have already been finalised, the ICA recognised some claimants had unresolved questions or concerns," Whelan said.
"The forum allowed policyholders to ask their insurer about the progress of their claim, including the repair and rebuilding process. Several groups also received guidance on formal dispute resolution processes from the ICA, FOS, and Legal Aid."
"Less than 1 per cent of household claims and less than 2 per cent of business claims from the ICA-declared catastrophe have been denied in northern Tasmania, usually because the policyholder did not buy insurance that covered flood damage."
Whelan revealed that 43,244 claims were received by insurers from across Queensland, New South Wales, Victoria, and Tasmania; with overall insured losses estimated at $377 million. Northern Tasmania accounted for 2,640 of these claims for estimated insured losses of $30.5 million.
"Insurers recognise the emotional and financial trauma these disasters cause, and how important it is for policyholders to get back into their homes and businesses quickly," said Whelan.
"That is why each insurance company is working as fast as it can to finish processing claims and completing repairs."
Related stories:
Cunningham Lindsey launches claims management service
ICA holds storm forum in Picton