Weekly Wrap: Court approves final $300 million bushfire payment | Insurance Business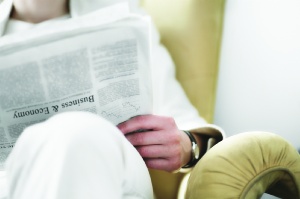 Court approves final $300 million bushfire payment
The Supreme Court of Australia has approved the $300 million settlement of the last class action for survivors of the Black Saturday bushfires.
More than 1100 claimants were involved in the class action relating to the tragic events of February 2009.
The approval gives survivors of the fire the right to make claims on the nearly $800 million in compensation which has been secured for the Marysville-Murrindindi and Kilmore East-Kingslake areas that were ravaged by fire.
Brooke Dellavedova, class actions principal at the law firm representing the claimants, Maurice Blackburn, said that the outcome was a significant result for the survivors of the tragedy which has helped spur her team on in the court proceedings.
"We know that a victory even of this magnitude can never erase the pain that people suffered on and after that devastating day, but we are proud to have helped our clients achieve this very significant compensation," Dellavedova said.
The primary case was brought against electricity provider AusNet Services (formerly SP AusNet) as it was alleged that faulty electrical infrastructure led to the fire however the settlement is without an admission of liability, the law firm noted in a statement.
Dr Katherine Rowe, the lead plaintiff in the case, noted that the settlement would help eased the burden of the disaster and gives claimants a sense of justice.
"I truly hope that the compensation we have been able to secure today will help all those people still trying to rebuild, and that it lessens the ongoing burden somewhat for people, although it can never fully account for what we've gone through and lost," Dr Rowe said.
"Furthermore, I know that people wanted some sense of justice and accountability for what occurred on that day, and I am confident that a settlement of this size achieves that, and I hope it forces businesses into better practices so these disasters are averted in future."
NZ Agency announces new MD
Dual New Zealand has promoted its property division manager Andrew Beaton to the position of managing director.
Beaton, who joined the company in October last year to set up the agency's new property division, will now assume overall responsibility of Dual's New Zealand operations reporting to Dual Asia Pacific CEO Damien Coates.
He will also join Coates and Martin Stroud on the board of directors for Dual New Zealand.
Stroud's role has also changed with the company announcing his transition to a new role of underwriting director. This will see him take on the overall responsibility of Dual New Zealand's underwriting in both property and liability along with continuing to lead its major account management.
Coates had high praise for the team during an unsettling past six months. This had seen the sudden departure and subsequent resignation of former managing director Craig Anderson after being hospitalised due to illness.
Following that, there were resignations from Karen Poching and Sue Crawford and Mathew Abbott's role of Accident & Health manager was made redundant.
In February Dual also announced a restructure of its liability business and appointed three new product heads, Shanti Shafqat, Daniel Leddy and Mike Owers.
With Shafqat and Leddy departing recently, these and further roles had become available.
Coates, who took over the responsibility of Dual after Anderson's departure, told
Insurance Business
the team had been outstanding.
"Martin's contribution over the last six months has been tremendous and it is his, and the rest of the team's phenomenal effort that has allowed us to now make significant investments to take the business forward," Coates said.
"Andrew has significant experience in managing and leading a large underwriting business and with Andrew having now successfully launched our property operation it allows us to utilise this experience in a much broader role."
He said the business had actually achieved double digit growth in the first six months.
"Whilst it's taken me time to implement the right structure and get the right people on the bus, I'm incredibly proud that the team, with the support of our brokers, has achieved 13% growth in the first half."
Coates said he would continue to provide strategic support to what he believed would be the highest growing region in Asia Pacific.
Beaton said Dual had already made a series of new appointments over the last month.
These included Luke Edmonds joining as operations manager, Sally Davis and Jade Hernon joining to further strengthen Dual's claims function and Hayley O'Neill, Razia Zaahid and Anjana Govind joining its underwriting team.
Beaton said: "In addition to these new appointments we will be looking to invest further in the New Zealand market with a further five roles to continue to support the growth in our property and liability portfolio.
"It's an exciting time at Dual and I'm thrilled to be leading the business through the next stage of growth," he added.
Another US health insurer hacked, 1.1M at risk
Cyberattacks against health insurance companies based in the United States continue, as an East Coast BlueCross BlueShield insurance company announced the latest in a long line of attacks against carriers.
CareFirst BlueCross BlueShield said Wednesday it had been attacked by hackers that compromised the personal information of about 1.1 million current and former customers in Washington D.C., Maryland and Virginia.
The insurer said the attack occurred in June 2014. CareFirst's cyber security team originally thought it had successfully fended off the attack, but a recent review showed that the attackers had gained access to such personal information as names, birth dates, e-mail addresses, subscriber identification numbers and customer-created usernames for the CareFirst website.
The information did not include Social Security numbers, medical claims, employment, credit card or financial information.
"We deeply regret the concern this attack may cause," said CareFirst President and CEO Chet Burrell. "We are making sure those affected understand the extent of the attack – and what information was and was not affected."
CareFirst is offering free credit monitoring and identity-theft protection services to those affected for two years, and the FBI is said to be investigating the cyberattack.
The company said it learned of the breach for the first time on April 21 during a review of its systems by the cybersecurity firm Mandiant. It did not disclose the breach immediately so that it could complete its own investigation of the breach.
The recent rash of breaches against insurance companies – particularly those in the health sector – isn't going away any time soon. Dave Kennedy, founder of cybersecurity firm TrustedSEC, told the
Washington Post
the wealth of data kept by insurers is valuable to cyber-criminals looking to sell personal information to underground black markets for use in identity theft or medical fraud.
"There's so much value in this information," Kennedy said. "There are probably a whole lot of other places that are just now discovering they were breached.
"We're probably going to see a lot more of these happening in the coming few months."
The attack follows on the heels of those against Premera BlueCross BlueShield and Anthem, which together exposed the data of more than 100 million consumers.