WEEKLY WRAP: Cyclone Lam damage toll revealed | Insurance Business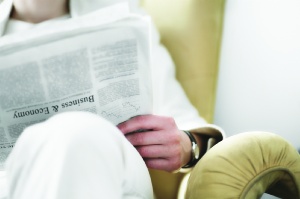 Cyclone Lam damage toll revealed
The Northern Territory
Government
believes that the damage done by Cyclone Lam will cost more than $100 million to repair.
Chief Minister Adam Giles told Parliament on Wednesday that the initial damage figure, put at $82.4 million to repair housing and businesses, was under-priced and noted that the cost would be "well over $100 million", according to
The Northern Territory Times.
"The work around infrastructure, power and water, sewerage, cabling, telecommunications and the like — there's going to be a lot of civil work to be undertaken and a lot of cost in mobilising and demobilising people — so in regards to actual costs it's too early," Giles told Parliament this week.
"It will be well over $100 million but to date the exact number is still not known."
Nearly 400 residents have been displaced in the Territory in the wake of the storm, which hit last week alongside
Cyclone Marcia which rocked the central Queensland coast.
There are more than 100 uninhabitable homes across the region's population centres as the New South Wales State government has provided a mobile habitat shelter for those that need immediate housing.
Insurer to support island tourism
Club Marine
is to build 12 beach moorings at Rottnest Island in a bid to improve safety and increase tourism to the Western Australia beauty spot.
The moorings will be located at Thomson Bay and will be free to use on a first-come-first-serve basis and will be available in the coming weeks.
Club Marine WA State manager, Carina Campo, praised the Rottnest Island Authority for their commitment to consistently improving safety.
"We appreciate the efforts of the Rottnest Island Authority in identifying potential safety improvements around Rottnest to help make visiting the island a safer and more pleasurable experience for boaters."
CEO of Club Marine,
Simon McLean
noted that the company is happy to help improve safety and mitigate risk on the island and the beach moorings offer a safer way to enjoy boating.
"At Club Marine, we're always on the lookout for innovative ways to improve safety and protect the boating lifestyles of our members. We're delighted to partner with the RIA and BWA in order to provide free, safe beach moorings to boaters who come to enjoy some of the most beautiful parts of Rottnest Island."
Colin Lockley, president of Boating WA, is delighted with the insurer partnership and what it means for visitors to Rottnest Island.
"Beach moorings markedly reduce the risk for smaller boats visiting Rottnest. We could not be more pleased with this very positive safety initiative from Club Marine."
"The Rottnest Island Authority has been extremely supportive, and the boaters of Western Australia have gained a first-class facility - at no cost to them. Western Australia's premiere boating destination just became more accessible and safer for all!"
New role for NZ industry leader
New Zealand industry stalwart Andrew Aitken has been appointed as a new non-executive director working for NZ Brokers Holdings Ltd, a subsidiary of
Austbrokers
Holdings Ltd.
The former
Vero
executive retired from his position as EGM – commercial and personal in June last year.
He had been working as an independent director since then and started this new role effective on 23 February.
With over 37 years' experience working with a range of leading insurance and financial services institutions, he would bring complementary skills and experience to the NZ Brokers board, said
Mark Searles
, chairman of NZ Brokers Holdings.
Searles said: "I am delighted to have Andrew join the board of NZ brokers Holdings.
"Andrew's reputation and extensive experience in the New Zealand insurance market, together with his risk and governance background will prove invaluable.
"On behalf of my co-directors we look forward to working with him to further grow NZ Brokers Holdings."
Aitken was described as being a principal driver of Vero's business and profit growth during the period he worked there.
He had previously been a director for AA Insurance, Vero Insurance and Autosure NZ.
Aitken is also a chartered member of NZIOD as well as a fellow of the Australian and New Zealand Institute of Insurance and Finance (
ANZIIF
).