Weekly Wrap: DigitalResolve launched in Australia | Insurance Business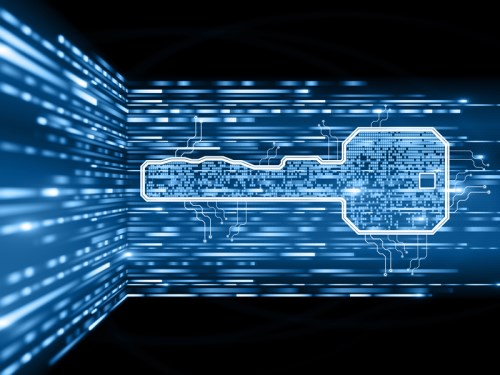 DigitalResolve launched in Australia
Zurich
Australia has launched DigitalResolve in Australia to help businesses mitigate and recover from cyberattacks. Zurich's 24/7 DigitalResolve solution offers businesses with a team of experts to assist with managing cybercrime.
In a statement, Zurich cited a recent 2016 survey which revealed that 65 per cent of Australian businesses had experienced cybercrime, highlighting the need for businesses to defend against cybercrime and its potential impact.
The major insurer has partnered up with Crawford & Company, Control Risks, Norton Rose Fulbright, Fleishman Hillard, and Mandiant/FireEye, to provide a holistic approach to its DigitalResolve solution.
Kym Beazleigh
, National Underwriting Manager for Corporate Institutions for Zurich in Australia, stressed the importance of having a team of experts to manage cyber incidents.
"While the impact to the bottom line can be detrimental, the ramifications of cyber incidents extend much further, including potential litigation and damage to reputation," said Beazleigh.
"That is why Zurich's DigitalResolve solution is made up of various experts, including IT and accounting forensic services, credit monitors, and legal and public relations specialists."
These service providers will work together in the event of a cyber incident to mitigate the risk of operational shutdown, supply chain disruption, customer and revenue losses, declines in productivity, regulatory fines, litigation claims, cyber-extortion payments, and reputational damage, said Zurich.
"In light of the increasing volume and sophistication of security breaches, it is no longer sufficient to consider cyber risk a concern for the IT department," said Beazleigh.
"As well as building greater cyber risk resilience, organisations must plan for a coordinated recovery in the event of an attack, so that when breaches happen, they can get the business back on track at full speed with minimum disruption."
DigitalResolve is available to customers through Zurich's Security and Privacy Protection Policy and SME customers through Zurich's Management Liability Insurance Commercial Policy (with the optional cover section – Cyber Security and Privacy).
Cunningham Lindsey announces senior leadership changes
Risk management services company Cunningham Lindsey has appointed Harry Patel to the position of global chief operating officer (COO). Also appointed was David Repinski to the role of chief executive officer (CEO) of the Americas.
In his new role, Patel, with his 18 years of industry experience, will oversee global operations and professional services and strategy in countries serviced by Cunningham Lindsey. Patel has previously held executive roles at Cunningham Lindsey, including CEO of Cunningham Lindsey Americas region and CEO of Cunningham Lindsey Australia.
Repinski, with over 20 years' experience in the claims industry, will be in charge of clients, long-term growth initiatives, and the expansion of the company's subsidiaries − FAS Global, EFI Global, inTrust, Vale Training, Oriel, and Sergon.
Jane Tutoki, global CEO of Cunningham Lindsey, said: "These appointments are driven by our desire to grow the business by providing first rate service to our clients, who are increasingly looking for smart solutions in loss adjusting and other risk services."
On Patel's appointment, he said: "Harry has spent almost two decades at Cunningham Lindsey, creating services which have grown into global businesses. He will bring a client focused approach to the role of COO, helping us to deliver effective and cost efficient solutions."
On Repinski's appointment, Tutoki commented: "David's long and distinguished career in the industry will continue to be of great benefit to us as we develop our offer to clients in the Americas."
Tutoki said she expects the senior leaders to drive business growth.
"Both David and Harry know every segment of the business and with their keen ability to anticipate industry changes, they are exactly what we need to continue our momentum forward as the number one choice in loss adjusting, claims management, and risk solutions," said Tutoki.
Related stories:
10 facts that sell cyber insurance
Internet terror enters new phase, cyber expert
Bank hacks raise fears for the financial sector