Weekly Wrap: EML nabs award for joint study partnership | Insurance Business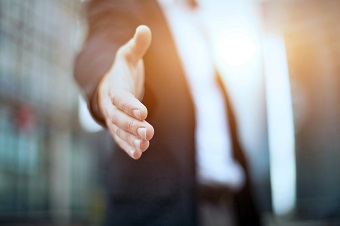 EML nabs award for joint study partnership
A work injury insurance mutual company has been recognised for delivering innovative approaches to return to work with tangible and outcome-focused results at a ceremony in Melbourne.
Employer Mutual Limited (EML) has been awarded
Swiss Re
's 2016 Excellence & Innovation in Return to Work Award in recognition of its joint study partnership with icare self insurance, NSW Health, and University of Sydney on work injury screening and early intervention in relation to major at-risk musculoskeletal injuries.
The award was presented by Jimi Groom, head of P&C claims ANZ for Swiss Re, and Rob Whelan, executive director and CEO of the
Insurance Council of Australia
. It was accepted by Elisa Hitchens, EML client services manager, on behalf of EML and the joint study partnership.
Rachel Elmes, GM TMF Operations EML said: "Industry partnerships are vital for improving the outcomes for injured workers returning to work. As a mutual, EML has invested $26 million over the past four years in research based study and risk prevention tools for our members and the industry as a whole."
"It is studies such as this joint partnership, that are making a real difference to people recovering from a work place injury," added Elmes.
ANZIIF to revolutionise insurance education
In a bid to change the face of insurance education, the Australian and New Zealand Institute of Insurance and Finance (ANZIIF) has announced its new education model at the recently held Australian Insurance Industry Awards in Sydney.
The relaunch of the ANZIIF Skills Units follows a 2015 partnership with NIBA on the delivery of broker education, and sees traditional education from semester-long study periods disaggregated and condensed into 4-6 week units based around required industry skills.
"We're changing the way education is done in insurance,"
Prue Willsford
, ANZIIF CEO, said.
"Instead of traditional 'talk and test' learning where the focus is on short-term memorisation, we're using explorative methods of teaching to ensure students truly understand the concepts they're studying and can directly apply that knowledge to the workplace."
The education model − completely done online − combines audio, visual, and interactive tasks; and comprised of stand-alone units to allow students to tailor their study to meet their career and organisation goals. Units have also been mapped to insurance roles and experience levels for those who want more direction.
Students learn by filtering information, selecting outcomes, organising and integrating data, and reflecting on prior knowledge. To pass a unit, students must successfully complete an interactive real-world scenario they would likely face at a typical day at work by analysing a situation, interacting with a virtual consumer, and solving the problem to the satisfaction of insurer and insured, ANZIIF explained in a statement.
"In consultation with industry, we identified issues that organisations felt weren't served by traditional education offerings. Namely, that the competencies taught in existing education options weren't aligned to what the industry actually needed and that study took too long in a market where the ability to adapt quickly is crucial," said Willsford.
"With traditional development pipelines being eroded, the industry told us it needed a way to fill talent gaps and up skill employees in a timely and effective manner. Our new offering provides that."
Ansvar holds second arson forum
Ansvar Insurance has held its second interfaith arson forum in Geelong to help communities navigate and better prepare for the threat of arson and deal with the psychological effects of an arson attack on faith property.
The forum, which was held in response to the recent spate of church fires, was held in partnership with the Geelong and Interfaith Network, Victorian Council of Churches, and Ansvar's Risk Solutions team; and attended by faith customers and community members from the Geelong region.
Like the first arson forum, the second forum educated communities on how to protect faith properties from arson through protective measures, early detection, and fire suppression.
Attendees were also given insight into the behaviour of arsonists, as well as information about the psychological impacts of arson and the counselling and support services available to arson victims.
Warren Hutcheon
, Ansvar Insurance CEO, said: "Based on strong word of mouth and high levels of interest in the first forum held earlier this year at the end of May, we held a second arson forum in July to meet the needs of the interfaith community in helping them to deal with arson attacks, both from a preventative and risk mitigation angle. Additional to this, and just as important, the forums also provided guidance and advice on dealing with the psychological impact of the losses endured as a result of arson attacks on church and community properties."
Due to the success of the two Victorian events, Ansvar is currently planning for arson events in other states including NSW and Queensland.
Related stories:
Financial institutions face growing hacking and malware threat
icare announces 2016 CASE Award finalists
Aussie insurer Ansvar hosts interfaith arson forum