Weekly Wrap: Gilchrist Connell makes six senior promotions | Insurance Business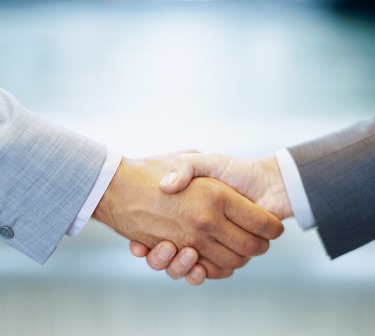 Gilchrist Connell makes six senior promotions
Insurance law firm Gilchrist Connell has announced the appointment of three special counsels and three senior associates in its offices in Adelaide, Melbourne, Perth, and Sydney.
Gilchrist Connell has promoted Adelaide-based Samantha Hocking and Jamie Ling and Melbourne-based Marini Mann to special counsel, in recognition of their strong and successful leadership and clear commitment to the firm's core value of outstanding client service delivery.
Hocking has been with Gilchrist Connell since its inception in 2008 as a senior associate. She is experienced in all areas of insurance law, both in a litigious and advisory capacity. She also has a particular interest in medical malpractice and professional indemnity claims.
Ling was admitted to practice as a solicitor in 2000. Before joining Gilchrist Connell, he worked for mutual liability fund Riskpool in New Zealand and for a specialist underwriting agency in the United Kingdom. Ling's practice includes defending public and products liability claims and professional indemnity claims. He has a particular interest in providing coverage advice and defending indemnity disputes.
Mann was admitted to practice in 2006. She specialises in insurance litigation, with a focus on professional indemnity, public and products liability, personal injury, coronial matters, and risk management advice. Her extensive experience includes providing coverage and indemnity advice. She also regularly presents on a range of risk management areas in seminars and workshops.
Also strengthening the firm's insurance lawyer ranks are the newly promoted senior associates Lisa Collins in Sydney and Bradley Baker and James Duffy in Perth.
Collins started her career with Gilchrist Connell in 2012. She is experienced in all aspects of civil litigation, and practices in all areas or insurance with a particular interest for professional negligence claims. She is also currently the president of the Young Insurance Professional (YIPs) NSW Committee.
Baker joined Gilchrist Connell in 2011. Baker brings into his insurance work his experience in commercial legal work; review and administration in relation to joint ventures, sale, and purchase agreements; and assisting with corporate fund raising and the Australian Stock Exchange listing of companies.
Duffy has been with Gilchrist Connell since 2013, specialising in insurance and financial litigation and has experience in advising on complex indemnity issues and acting in high value, multi-party disputes. Duffy has worked for a financial litigation firm in London, national private insurers, and WA's public services insurer.
Richard Wood, Gilchrist Connell's managing principal, said: "Recognising and rewarding the talent of our existing team members by way of promotion is top of the list of real pleasures any managing partner gets from running a law firm these days. Samantha, Jamie, Marini, Lisa, Brad, and James are all extremely talented and dedicated professionals with a deep understanding of the insurance industry and the expectations of our clients within that industry. Their promotion recognises their contribution to the firm to date and is hopefully just the next step in their respective careers with us."
Committee to speed up Tassie flood claims
Frustrated residents and business proprietors in northwest Tasmania may not have to wait for much longer, as the flood recovery committee plans to speed up the insurance claims process by enlisting the help of the
Insurance Council of Australia
, reported
ABC
.
The catastrophic flood, the worst to hit the state in decades, claimed three lives and caused damages worth millions of dollars in property and livestock.
Lance Lunson, a resident of Latrobe, told
ABC
that he chose to stay in a campervan on his property, to guard against looters, while he waits for the insurance company to finalise his claim.
"Initially we were very reluctant to leave, there had been a little bit of looting in the area and we just said, 'No, we're not going,'" he said.
Caravan park owner Gavin Imlach, whose property remains closed after the floods because of an unfinalized claim, said: "We sit here day after day. We can't actually do anything until we get a decision so it's not a good feeling."
Peter Freshney, Latrobe mayor and chair of the North West Regional Flood Recovery Committee, told
ABC
other Tassie residents share a similar story.
"They've been through hell basically," he said.
"The arguments are so petty in my view and they can be as simple as: 'Did the water come from the creek behind your premises or did it come from the gutter in front of your premises'."
Total losses from the floods are expected to exceed $100 million.
The weather bureau is expecting heavy rains to return at the weekend.
Related stories:
Tassies frustrated over slow flood claim assessments
Insured storm losses soar to $235 million