Weekly wrap: Global commercial insurer names new president and CEO | Insurance Business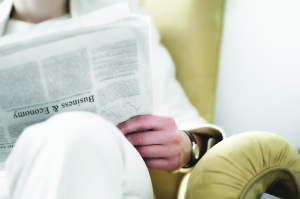 Global commercial insurer names new president and CEO
Commercial and property insurer
FM Global
has appointed executive vice president Thomas Lawson to president, effective 1 August.
He also replaces Shivan Subramaniam as CEO, effective 1 January 2015. Subramaniam will retire on December 31, 2014, after 40 years with the company and will remain chairman of FM Global's board of directors.
Executive vice president Jonathan Hall, who joined FM Global in 1980, has been named chief operating officer, effective August 1, 2014. He will oversee FM Global's insurance operations and insurance staff functions.
Aussie university offers actuarial degree
Bond University is set to become the first in Queensland to offer undergraduate and postgraduate degrees in actuarial science following the appointment of one of Australia's leading academic authorities in the field.
Dr Terry O'Neill has joined Bond's Faculty of Business as head of the newly established actuarial science department which will offer bachelors of actuarial science from January 2015, and masters of actuarial practice and actuarial science from May 2015.
Speaking of the programs, he said: "Facilities like the Macquarie trading room will play an integral role in the learning experience, where a record 24 licensed Bloomberg terminals will give students unparalleled access to recognised industry standard data sourcing used every day in the global financial markets.
"Our programs will also immerse them in the high-end practical aspects and big data from very early on in the course, as well as providing opportunities for top quality internships, so that they graduate with the essential combination of academic qualifications and professional experience."
ACE buys P&C business from Brazilian bank
ACE has reached a definitive agreement to acquire the large corporate property and casualty (P&C) business of Itaú Seguros, S.A. from Itaú Unibanco S.A.
Upon completion of the transaction, ACE says it will be the largest commercial P&C insurer in Brazil, the largest market in Latin America.
Evan Greenberg, chairman and CEO of ACE Limited said the company is acquiring "an insurance market leader that has complementary business lines, national reach, extensive distribution, a diversified portfolio and, importantly, an experienced, professional and talented management team with an underwriting culture similar to ours".