Weekly wrap: Global intermediary develops $55m insurance pool for unique weather crises | Insurance Business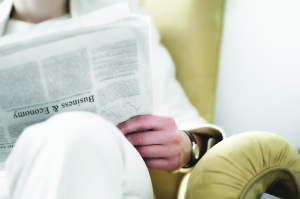 Willis develops $55m insurance pool for unique weather crises
Global insurance broker Willis Group Holdings has chartered $55 million of reinsurance capacity for the first-ever insurance pool for weather-related crises in Africa. Africa Risk Capacity Insurance Company Ltd (ARC Ltd) is aimed at reducing the need for foreign aid and helping communities recover quickly from such natural phenomena as droughts.
ARC will initially offer policies Kenya, Mauritania, Mozambique, Niger, and Senegal. The program has been designed such that droughts can be quickly spotted and assistance delivered swiftly.
Many hope that ARC will help African communities be more empowered in the aftermath of climactic events and disasters.
Acquisition-hungry Gallagher snaps up another broker
Canadian brokerage, Noraxis Capital Corporation, employing more than 650 people across Canada has just signed over 87% of its equity interests to American intermediary Arthur J. Gallagher & Co.
The remaining 13% will continue to be owned by various management employees of Noraxis. The transaction is subject to regulatory approval and is expected to close in July.
Gallagher signed an agreement to buy Wesfarmers Insurance broking and premium funding arms in April, as well as acquiring American Wholesalers Underwriting (AWU), in Stamford, Connecticut; Mike Henry Insurance Brokers (MHIB) in Auckland, New Zealand.
Allianz taking $30m hit on Malaysia
Allianz has taken a US$30m hit, or about 9% of the insured market loss, on the Malaysia Airlines plane that disappeared in March, the German insurer has announced.
The insured market loss on the plane is around $350m, which is higher than initially expected because the costs for searching for the plane have to be added to the loss itself, Allianz chief financial officer Dieter Wemmer,
Reuters
reports.
Allianz is the lead insurer covering the jet.
More than two dozen countries have been involved in the hunt for the Boeing 777 that disappeared from radar shortly after taking off from Kuala Lumpur for Beijing with 239 people, mostly Chinese, on board in one of the world's greatest aviation mysteries.