Weekly Wrap: Global reinsurer announces positive results | Insurance Business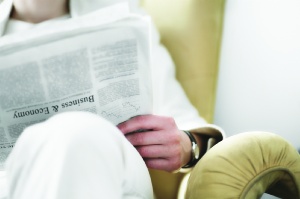 Global reinsurer announces boosted results
Global reinsurer
Swiss Re
has announced its latest half year results with an 11% net income increase over the time period.
The reinsurance powerhouse announced a rise in net income from US$2.0 billion to US$2.3 billion with all business segments positively contributing to the result, the company said in a statement.
Property and casualty reinsurance accounted for US$1.3 billion of the total net income vert h period as the company battled through a "challenging low-yield environment," to deliver a "favourable return on investments of 4%."
Michel M. Liès, Group CEO said the results were a good test of the business model used by Swiss Re as the challenging environment brought out the best in the company.
"The first half of 2015 has again put our business model to a good test," Liès said.
"The result adds to our long track record of solid underwriting and investment performances. In a continued volatile capital markets and challenging pricing environment, we were able to leverage our differentiated product and service offering in combination with our global scale to help our clients succeed.
"This is reflected in this solid set of figures. Despite the ongoing uncertainty about overall economic growth in many areas of the world - as shown by continued historically low interest rates - we were able to support our underwriting expertise with a strong investment result."
A benign natural catastrophe experience helped the P&C reinsurance line hold strong in a challenging market as "price softening and changes in the business mix," affected the company.
The business noted that they remain on track to achieve its 2011-2015 financial targerts thanks to the announced result.
Cash settling quake insurers under the spotlight in NZ
NZ
Government
-owned Southern Response plans to let claimants know in the next four weeks how much extra they will get in payouts following a landmark judgment in the Supreme Court last week.
Advisers were estimating the total amount at about NZ$25 million, CEO Peter Rose was reported as saying yesterday, which would be covered by reinsurers and the Government.
The litigation between Southern Response and Avonside Holdings revolved around the issue of whether Southern Response was required to include a sum for contingencies and an allowance for professional fees in its settlement offer, since the home owner was buying another house, rather than rebuilding their home.
The High Court had held there should be no allowance for contingencies because as it was a 'notional rebuild' the unexpected events which the contingency sum was to provide for would not occur.
The Court of Appeal disagreed, and now the Supreme Court has upheld the Court of Appeal's decision regarding contingencies and also for professional fees.
The costs should be determined by making allowance for risks that might generally be encountered during an actual rebuild, the Court said.
Professional fees were to be estimated in the same manner as contingencies, which would be 'to estimate the actual cost of rebuilding on the site.'
Southern Response issued a statement yesterday saying a full 10% contingency allowance and a full allowance for actual or estimated professional fees would apply to all settlements 'from today.'
"[Southern Reponse's policy] is that for any settlement agreement entered into after the Court of Appeal's decision on 1 October 2014, contingencies and professional fees would be addressed once the result of the appeal was known (to the extent not already provided for).
"Accordingly, Southern Response will work with customers who entered into settlement agreements after 1 October 2014 to identify the appropriate amounts payable in light of the Supreme Court's decision," a spokesperson said.
The number of affected house claims from 1 October 2014 – 24 July 2015 was approximately 400, the spokesperson said, adding: "At this stage, approximately 500 cash settlements for house repairs and rebuilds after July 2015 are also forecasted."
Southern Response pledged to work with customers to calculate how their claim would specifically be affected by the decision.
It also clarified that for settlements entered into prior to the Court of Appeal's decision on 1 October 2014 there would be no change.
"Those claims were settled in good faith on a full and final basis, and will not be reopened."
Meanwhile, the Insurance Council of New Zealand has downplayed the effects the Supreme Court decision will have on its members.
"ICNZ has reviewed the decision and its implications for the industry and we do not see this as a significant development," CEO Tim Grafton told
Insurance Business
.
"Other ICNZ members are including a margin for notional costs in their settlement calculations already."
Christchurch law firm Cavell Leitch said with insurers' increasing preference to seek a cash settlement of insurance claims, their role to give sound advice on the terms of any settlement offered was more crucial than ever.
US insurer nearing deal to sell client data
Privacy concerns over the use of telematics by insurance companies were heightened this week after the chief executive with one of the nation's leading auto carriers again confirmed he is looking to sell private client data to commercial advertisers.
In an interview with Bloomberg, Allstate Corp. CEO Tom Wilson said he is excited about the possibility of selling data on the insurer's policyholders to businesses that want to reach them in real-time. That would mean Allstate insureds would receive coupons and promotional materials based on when and where they were driving in exchange for a potential discount on their premium.
Wilson said selling consumer data to such businesses would revitalise the ailing auto insurance industry, which has struggled to remain competitive and relevant in a world with astronomical advertising budgets, safer roads and fewer claims.
"There's a whole bunch of people who look at the insurance industry and say, 'Oh, it's sleepy; they're not really smart," Wilson told Bloomberg. "It's for us to take them apart."
There is certainly appetite for such information, said Dean Stoecker, CEO of data analytics company Alteryx. Alteryx boasts more than 700 customers, including big names like Starbucks, McDonald's and Dunkin' Donuts, all of whom are looking for greater insight into how to target ads and develop campaign strategies.
And if insurers want to sell telematics data, Stoecker says, "We would consumer it."
The obvious stumbling block is the resistance of the American consumer to give up even more of their privacy to corporations like Allstate or McDonald's. Already, privacy concerns are causing roughly half of the driving population to reject telematics programs, according to a 2014 survey from
Deloitte
.
Analyst John Lucker actually anticipates concerns over privacy will bifurcate the auto insurance market in the near-term – some carriers will adopt telematics, while others will stick to traditional underwriting factors for those concerned with privacy.
Those concerns are certainly keeping Progressive, another keen collector of driver data, out of the market for buyers.
"You get about 40% of people saying, 'No way in hell,'" company CEO Glenn Renwick said in 2013.
Jeff Sibel, a spokesman for Progressive, confirmed that the insurer still held that view.
"We do not have plans to sell driving data as an additional revenue stream," he said. "We know customers place a lot of trust in us to protect their data."
Wilson is of the opinion, however, that significant auto insurance discounts will change the minds of many.
"If you say, 'I could save you 10% to 30%,' Boom! I'm in!" Wilson told Bloomberg. "If there's value to it, they'll be willing to do it."