Weekly Wrap: Google announces broker tools on US comparison site | Insurance Business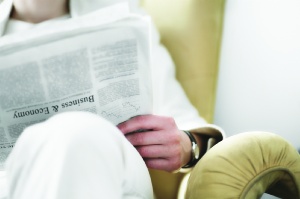 Google announces broker tools on US comparison site
Google Compare for Auto Insurance ("Google Compare"), the comparison tool for auto coverage introduced to the market in March, announced that it is adding several new features to its site, including user assessments of insurance companies and support for contacting a local agent
or broker.
While the service has only been unveiled in a handful of states so far, the tech giant hopes to soon begin offering additional benefits to consumers beyond rate appraisals and price comparisons.
One such item will allow potential clients to view other drivers' ratings of each insurance provider, similar to popular review sites such as Yelp.
"To provide drivers with more, relevant information as they compare, we're introducing ratings for each insurer," Stephanie Cuthbertson, Google Compare's group product manager, said at the annual AdWords Performance Summit in Half Moon Bay, California.
"With a tap of your finger, you can drill in to see ratings for things like customer service, claims satisfaction, and whether other users recommend the insurer."
In addition, since extensive research suggests that consumers typically use the Internet as a launching point to speak with an agent or broker in further detail, Google Compare will also boast access to local insurance professionals who can assist with the application or renewal process.
"Now when comparing insurers, you'll have the ability to buy online or call a local agent to get help with your policy," Cuthbertson said. "This includes support for insurers' own agent networks, and independent agents."
Cuthbertson did not share details on what this might mean, but the ability to work with comparison tools like Google's is a big win for agents.
Compare.com
CEO Andrew Rose, who has partnered with Google Compare, told
Insurance Business
that online comparison tools benefit agents and will be key to their survival in a market increasingly dominated by automation.
"Our model is something that gives agents considerations where they wouldn't have it otherwise," Rose said.
"We have a shot in competing against GEICO and other big advertisers. You may have to sacrifice a bit of commission up front to get your skin in the game, but it will allow you to take the personal relationships you offer and put it out on the multi-product market."
Some skeptics worry that the tech company may have an ulterior motive for Google Compare, such as obtaining detailed information from drivers, which can then be used to advance its own insurance initiatives.
"If you think about what's going on with self-driving cars in the future, Google is really going to have to understand how insurance companies price risk because the whole model is going to change," Forrester analyst Ellen Carney told
TechCrunch
. "And I imagine that some component of insurance is going to be included with the car."
NZ Court result announced on fire levy
The Insurance Brokers Association of New Zealand (IBANZ) and
Vero
Insurance have failed in their bid to get a declaratory judgment in their favour over fire levy payments.
The Supreme Court announced this morning that it had unanimously allowed the NZ Fire Commission's appeal on both issues and set aside the declarations made in the Court of Appeal and High Court.
The first of the two declarations referred to 'split tier' policies where an insured has cover for both a nominated indemnity sum and also excess of indemnity cover, which provides cover for the difference between the indemnity value of the property and the replacement value.
The Supreme Court found that the correct interpretation of section 48 (6) (c) required that the levy is payable on the true indemnity value of the property, as the sample policy provided insurance on terms more favourable than the indemnity value of the property.
"This better reflects the intention to set the levy to reflect the property owner's level of insurance cover, and an interpretive approach favouring greater universality of the levy, which is in the nature of a tax for a public service," the judgment summary said.
The second of the declarations related to a material damage and business interruption policy entered into in 2008 by the NZ Ports Collective comprising eight port companies under which they obtained cover for 'all insureds collectively' in relation to fire damage.
Second respondent Vero was the leading underwriter.
The NZFC argued that it should be treated as eight separate policies, regardless of cases in the UK and Australia cited by the respondents, and the Supreme Court has found in their favour.
"This finding was based on a number of features of the policy, including the fact that there is no insured property owned jointly by the ports collective, nor a joint interest in any insured property, but rather there are eight port companies with separately insured interests in different property," the judgment summary said.
"The policy also contained a provision to the effect that it was to be interpreted as if it had been issued separately to each port company.
"These features distinguished this case from the ones argued before the Court."
No order for costs was made.
Insurance tech provider expands to South East Asia
A leading insurance technology provider has announced a partnership with a firm in South East Asia as the company looks to expand its global footprint.
The Target Group, which provides technology and software for the insurance and financial services industry in Australia and abroad, has signed a deal with Direct Money to provide its insurance technology,
IF
Channel.
"It's fantastic news to be able to offer our solutions in South East Asia via our partnership with Direct Money," Paddy Byrne, CEO of Target Group said of the deal.
"They work with many leading brands and represent their strategic interests in building a financial services business with tailored product solutions for their customers, which deliver choice, value and convenience.
"Our
IF
Channel and accounting offerings are designed to manage products across all channels from a single point with no requirement for IT involvement. They integrate easily with clients existing systems to allow them to focus on running their business."
Virendra Sukrutaraj, CTEO at Direct Money, spoke of the benefits the
IF
Channel offers the South East Asian company.
"We selected
IF
Channel as it will allow us to bring new products and new brands to market very quickly and seamlessly across all channels," Sukrutaraj said.
"We will also have the flexibility to adapt the services to meet our changing user needs which is very important to us as we look to become the go-to brand for digital affinity in South Asia."