Weekly Wrap: Growing NZ broker seals Aussie deal | Insurance Business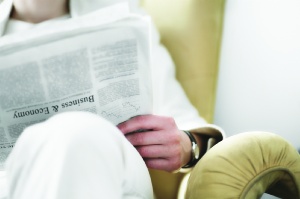 Growing NZ broker seals Aussie deal
Apex Insurance has enacted its ambitious growth plans by inking two joint venture deals already, one on each side of the Tasman.
Apex managing director James McGhie has recruited Australian Simon Trowell, formerly working under the Advisernet banner, to run its Sydney operation, and Cody Subritzky is managing their new Northland office from Kerikeri.
McGhie said he was thrilled with the developments – but said he was still working on other opportunities and was open to more.
McGhie said he came across Trowell, who has previously been an underwriter and worked for a global broker, through an insurance friend at different conferences.
"He's a fabulous individual but he's also extremely professional, he's very good at what he does, every time he touches something he always does it really, really well so I know we're not going to get let down," McGhie said.
"We're working with him on some opportunities coming out of Apex in Auckland under our umbrella plus introducing him to new clients. We're seeing a lot of our clients moving across the ditch and now we can go with them rather than lose that client.
"So I think that gives us a bit of an edge with those clients who want to grow over in Australia, it means they can deal with us as one common contact, which is the main protection for our business at the moment."
McGhie said he was excited to watch Trowell flourish and any further growth plans for the newly established Apex General Australia Ltd would be entrusted to him.
"It's really exciting, I see him as a real mover and shaker in the industry," McGhie added.
The deal with independent operator Cody Subritzky came about when Subritzky decided to move north to Kerikeri from Auckland and had heard Apex was looking for partnerships.
"He liked the branding, he liked the story and wanted to be part of it," said McGhie, referring to Apex's known dedication to sustainability and giving back to the community. "Obviously we did our due diligence but he's young, he's a real go-getter and we've been really happy with what he brings.
"We want to continue doing this and getting really good people on board to continue to grow and make a good story.
"We want to have a common brand recognised throughout New Zealand but there for each territory to give back to their communities say by sponsorship."
McGhie added that there were hopefully more partnerships in the pipeline: "We are still working on other opportunities, and we're still looking for people with strong niche areas who might want to do something with us."
Broker champion criticises 'misleading' TV show
Broker champion,
and new Simplex recruit
, Kate Fairley has criticised hit TV show
The Block
for its promotion of budget insurance.
Fairley, who set up insurance education site
Get Informed
in 2011, says in a blog post that the shows use of Coles Contents Insurance is misleading for viewers thanks to some key policy wordings and limits on claims.
"I do not have a problem with Coles Home or Car Insurance, they're perfectly suitable for those who are price conscious and where the choice is between cheap insurance and no insurance," Fairley writes.
"But aligning the image of Coles Home Insurance and The Block's prestige, luxury apartments? That's verging on false and misleading in my books because it couldn't be further from the truth."
Fairley, who will continue to run
Get informed
alongside her new role, highlights limits on claims regarding artwork, collections, medical equipment and jewellery and stressed that consumers should consult with brokers if they have any prestige risks.
"There are prestige home insurance policies available for the kinds of people who will be buying
The Block
apartments, the people who wipe their noses with silk hankies.
"But if you're just a person who prefers Kleenex to Black & Gold then brokers also have access to Home Insurance products which are suitable for you as well."
US Government takes lead on cyber
The U.S. House of Representatives has introduced a bill that will make it easier for private sector organizations to disclose information about cybersecurity threats to government agencies without fear of backlash, reports the
International Business Times
.
The bipartisan legislation would allow companies to report hacking activity to a civilian organization instead of the Department of Defense or NSA, although data would be doubly "scrubbed" to eliminate personal details contained therein.
In addition, the measure offers expanded liability protection so companies feel more willing to voluntarily provide information about hacking incidents without fear of being sued.
The bill will be put to a committee vote, and if successful, would move to a vote in the House of Representatives. It's expected to pass, even though critics have voiced numerous privacy concerns, such as heightened surveillance.
Democrats believe that they've addressed these concerns sufficiently, as the bill includes language forbidding the NSA from monitoring the activity of individual Americans. In addition, they assert that they've received favourable feedback from the business community.
The eventual fate of the bill seems to rest in President Obama's hands. If he vetoes it due to privacy issues, lawmakers would have no choice but to wait until 2017 and try again.
Similar legislation is currently circling the Senate, as both chambers hope to move quickly on cyber security in the wake of recent incidents such as the Anthem breach.