Weekly Wrap: ICA backs taxi discussion | Insurance Business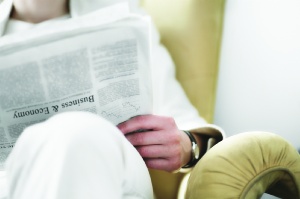 ICA backs taxi discussion
The Ica has welcomed the recent
Government
focus on the taxi industry, as ride-hailing services such as Uber continue to affect the market.
The recently released Point to Point Transport Taskforce discussion paper, acknowledges the changing face of the taxi industry in New South Wales as technology continues to steer the industry.
ICA CEO, Rob Whelan, said that the discussion paper highlights the challenges customers face when using services such as Uber and helps raise some important insurance questions.
"The discussion paper puts the spotlight on a range of insurance issues which must be adequately addressed by any new regulatory regime," Whelan said.
"The taskforce has highlighted serious questions in relation to ride-hailing services and insurance cover – not only for the protection of the driver's potential liability in a collision but also the passenger and members of the public.
"Ride-hailing services are operating outside NSW regulations and in most cases the drivers' normal comprehensive motor vehicle insurance is unlikely to cover them. The implications for the compulsory personal injury insurance scheme (CTP/green slip) is also unclear."
The discussion paper follows the
recent announcement
from the Australian Taxi Industry Association that they had reported
IAG
to the ACCC for coverage under the NRMA brand which supports Uber use.
Whelan noted that it is important for any driver thinking of becoming an Uber user should check with their insurer before taking to the roads and passengers should weigh up their options too.
"Any motorist considering making money by providing a ride-hailing service should first discuss this with their insurer to check the impact this might have on their motor vehicle insurance policies, in particular comprehensive or third party property insurance," Whelan said.
"Any passengers that use a ride-hail service, or any motorist offering a ride-sharing service, should be aware of the high level of uncertainty about how their insurance policies may respond as a result of an incident."
NZ insurers pioneering telematics partnership
NZI has joined forces with transport technology company EROAD to launch a new heavy motor vehicle insurance programme which rewards commercial carriers demonstrating safe driving behaviour.
Similar to what Tower's SmartDriver app offers car owners, the NZI and Lumley Safe Driving Rewards Programme offers an excess waiver for commercial vehicle operators that meet certain driver safety benchmarks.
NZI and Lumley customers that have EROAD hardware installed in their heavy commercial vehicles, and where the vehicles are on an EROAD service plan that includes vehicle tracking, may qualify to have their excesses waived if their company's driving record is rated in the top 25% of all companies using the EROAD system.
With excesses ranging between NZ$500-10,000, the waiver offers a meaningful incentive for safer driving, according to NZI's national manager commercial motor for NZI and Lumley.
"We understand the challenges faced by operators in creating safe workplaces," he said.
"We want to be able to support our heavy motor customers to reduce risk and improve their driver safety rating. By benchmarking driver behaviour and rewarding high performers, we hope to do that."
Data collected by EROAD hardware, which is installed in 25,000 commercial vehicles throughout New Zealand, is used to produce a safety rating for individual drivers based on factors such as the frequency and severity of speeding events, harsh braking, and acceleration.
Drivers are ranked against others in their organisation, with a star rating that compares them with other EROAD customers.
Companies that are placed in the overall top 25% of EROAD customers for driving performance may qualify for an excess waiver.
Under the programme, joint customers of NZI and EROAD who opt into the programme also agree to share their data with NZI to allow NZI to research the development of heavy motor vehicle usage-based insurance products.
Taylor said: "The collaboration between NZI, EROAD and our customers presents an exciting opportunity to develop a world-leading heavy motor usage-based insurance product that will benefit both the transport and insurance industries."
Earlier this month, EROAD executive vice president Peter Batcheler told Risk Rendezvous 2015 attendees that New Zealand was in a 'sweet spot' right now in terms of take up of telematics for this purpose, which he said threatened to be quite disruptive in the heavy vehicle sector.
He said: "We think this style of technology is going to be a very powerful tool for cognitive insurers. You will increase customer engagement, as you move from once a year conversations to every trip, and get feedback from those trips.
"You get increased opportunities for risk segmentation for analytics – you really do know who the bad drivers are and you really can put a weighting on it.
"You can start to predict accidents by looking at the past behaviour as a predication for future events.
"And then there's value added services, such as where is the truck when it breaks down, how fast can I recover it and the goods in the back."
US insurer wants to spy on its motor insurance clients, patent reveals.
A newly discovered patent filed by US insurer Allstate Corp. proposes to use new and existing technology to monitor everything related to the company's motor insurance clients, from driver seat position to stereo volume.
Titled "Traffic-based Driving Analysis," the patent was filed August 11 and would allow Allstate to access many monitors and cameras already featured in most vehicles, including telematics devices installed by the insurer. It also provides for new technology and methods Allstate could use to check up on its customers.
Among other data, the carrier says it wants to know:
Who is riding in the car, including the number and age of passengers
Driver's phone use while driving
Eating habits of the driver
"Potentially distracting" objects in the car, including animals trash or bags
Seating position
Driver's eyeline
Stereo volume
Heart rate
Blood pressure
Alcohol content in the air
Further patents also suggest Allstate's ambitions extend beyond their own policyholders. The company also wants to monitor the activity of other drivers on the street, as well as traffic patterns and weather conditions.
When questioned by reporters, company spokeswoman Laura Strykowski said the technology would "provide drivers with broader information about traffic conditions and external factors that could better equip them to drive safe."
Others have a different view of the matter, however. J. Robert Hunter, former Texas insurance commissioner and current insurance director for the Consumer Federation of America characterised the patent as "the invasion of the spy car."
"So my car spies on me and on other drivers near me?" Hunter told the
Chicago Tribune.
"Even if I give permission for this intrusive technology, my car spies on unsuspecting passengers and even on unsuspecting pedestrians or cars driving by?"
Making the matter even more concerning are recent comments made by Allstate Chief Executive Tom Wilson suggesting the insurer is exploring the possibility of selling driver data.
Under terms of a potential agreement, Allstate insureds would have their data transmitted to businesses in real-time, allowing businesses to send them coupons and promotional materials based on when and where they are driving.
All this would be done in exchange for a potential discount on their insurance premium, Wilson said.
"There's a whole bunch of people who look at the insurance industry and say, 'Oh, it's sleepy; they're not really smart," Wilson told Bloomberg in July. "It's for us to take them apart."