Weekly Wrap: Inaugural award winner announced | Insurance Business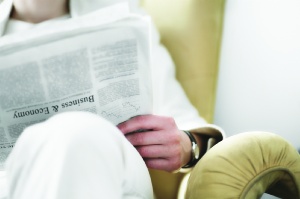 Inaugural award winner announced
The Australian Insurance Law Association (AILA) has announced the winner of its inaugural Ron Shorter Memorial Award for Victoria.
Alexander Morell, a lawyer with Colin Biggers & Paisley in Melbourne, won the public speaking award at a gala event in the city.
Morell's presentation, entitled
Conflicting duties – the tripartite relationship between insurer, insured and defence counsel,
highlighted issues insurance lawyers face when accepting instructions to act for insurer and insured in third party claims.
Danielle Blachuk, from Catholic Church Insurances, and Laura Gaffey, from Gilchrist Connell, took out runners-up prizes.
With Morell confirmed as the Victoria winner, he will now go head-to-head with NSW winner, Divya Pahawa, in a state against state showdown at the AILA National Confernece in Melbourne.
AILA National president, Susan Vidler, said she is looking forward to the showdown and hopes the added element will encourage others to enter the competition next year.
"Both winners will showcase the skills they have acquired by taking part in the competition and hopefully encourage other young professionals to participate in the awards next year," Vidler said.
Industry body announces latest conference
The
Risk Management Institution of Australasia
(RMIA) has announced its latest conference to be held in Adelaide in November.
The 2015 National Conference will welcome a host of experienced speakers from all manner of industries as the theme of
Kicking goals in risk management
mirrors the Adelaide Oval venue.
RMIA general manager, Suzanne Cureton, said that the conference expects to entertain and inform some 400 industry professionals.
"The aim is to promote learning at the cutting-edge of risk management practice, foster creative thinking, network, and have fun," Cureton said.
The event will be headlined by a wide-range of speakers with experience as diverse as sport, television and politics.
Rod Chapman, chair of Adelaide Airport, Adelaide Football Club and Barossa Infrastructure will explore risk and sport while Paul Chivers challenge producer and risk facilitator for Emmy Award-winning TV show
The Amazing Risk
will look at the challenges facing the hit show.
Sydney Opera House safety and security heads Jessica Doyle and David Crossley will discuss managing risks in a live environment while former White House National Security Council spokesperson, Bob Jensen, will talk about crisis communication.
For more information on the event, click
here
.
NZ Insurer's new Pacific operations scheduled to begin
Tower Insurance is scheduled to begin operating in Vanuatu in early November as part of its continuing growth strategy in the Pacific.
The company said earnings and revenue from the Pacific region now represent about one quarter of Tower Group figures.
Country manager Vanuatu, Mike Petrie, said the decision to begin operations in Vanuatu was driven by the same reasons that have been the basis for Tower's success in other Pacific countries.
"Like other Pacific markets we have entered, there has been limited competition with one or two players typically dominating the market," Petrie said in the company's latest investor newsletter.
"People are very interested in the news that there is a New Zealand insurance company opening its doors here. They've told us 'we really need you here, we need an alternative in the market.'"
Tower will be based in the capital Port Vila, with the team transacting commercial and personal lines general insurance through direct distribution as well as through brokers and alliance partners.
Petrie said Tower's focus on improving the customer experience and the Group's strong solvency will also be welcomed by the locals as the length of time it takes to settle a claim and the general responsiveness of insurers to their customers can also be an issue in this market.
He cited Tower's high Net Promoter Score of 47 in the Pacific region overall as a key industry measure of customer satisfaction.
Tower also said it is making major investments across the region to allow its Pacific customers to benefit from the company's technological innovations.
It is developing its new core Pacific insurance platform and has launched new websites in Fiji, Papua New Guinea and the Solomon Islands.
It has also launched a new alliance partnership in PNG and says early sales are proving promising.
Petrie, who has worked with Tower for 40 years, said he was excited about the challenges of setting up the Tower general insurance model in a new market and helping people who are still recovering from Cyclone Pam, which hit in March.
"I've always sought out challenges in my career and this is where I want to be," he said.