WEEKLY WRAP: Industry awards finalists announced | Insurance Business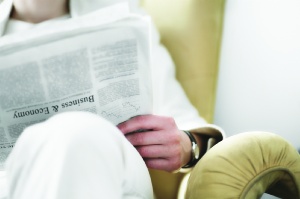 Industry awards finalists announced
A major industry award has released its list of finalists.
The Ron Shorter Memorial Award, sponsored by CBP Lawyers, will be hosted on April 21
st
in Sydney and the three finalists come from a range of backgrounds.
Divya Pahawa, from Meridian Lawyers, Naseer Taseer, from GT Insurance, and Mark Slaven, from McCabes, will battle it out for the award recognition.
The awards which focus on public speaking
for all careers in the insurance industry will be judged by three experts in their fields.
Supreme Court Justice of News South Wales, Justice Nigel Rein, NIBA CEO,
Dallas Booth
and Leanne Mezrani, editor of Lawyers Weekly, make up the panel.
"The initial stage of the competition involved applicants explaining how they would benefit from public speaking and what insurance topic they would speak on if selected," a statement announcing the finals said.
"Twenty applicants were chosen for the second stage which included public speaking coaching from Polaris. Following the coaching, participants gave a two-minute presentation on their topics. Three finalists were chosen.
"Each finalist will now receive further coaching before the final where they will present their topics for 15 minutes in front of the insurance industry and a sophisticated judging panel."
Pahawa has chosen to present on the blurring lines between intention and negligence in the context of medical malpractice, Taseer has chosen the role of the insurance broker in society and Slaven will focus on the impact of climate change on the insurance industry.
The winner will be announced next week.
Two Kiwi entities partner up for new venture
Co-op Insurance NZ and Provident Insurance Corporation Ltd have announced a new partnership which they say will have mutually rewarding benefits.
Provident will white label and distribute Co-op Insurance NZ's comprehensive motor vehicle insurance through Provident's national network of registered motor vehicle traders.
Co-op Insurance NZ CEO Henry Lynch
said the partnership was a valuable strategic alliance that would allow Co-op Insurance NZ to leverage its established infrastructure and insurance base in the credit union sector to diversify into new markets with a strong distribution partner.
"Co-op Insurance NZ is 100% New Zealand owned and operated offering insurance to credit union members all around the country, and was one of the first insurers in New Zealand to be licenced by the Reserve Bank of New Zealand when licencing was introduced in 2013," Lynch said.
"As a Kiwi owned co-operative organisation, it was a natural fit to join up with another local Kiwi-owned organisation like Provident."
Provident CEO Steve Owens
said it was a natural move for them which would complement their existing suite of consumer credit and mechanical breakdown insurance products with Co-op's strength in motor vehicle insurance.
"One of Co-op Insurance NZ's strengths has been their agility and ability to work with us and respond to our unique customer needs," Owens said.
Under the arrangement, Co-op Insurance NZ will underwrite a Provident branded motor vehicle insurance policy that Provident's dealer network will be able to quote and sell to their customers.
The system allows dealers to quote and bind motor insurance policies at the point-of-sale to their customers and is fully integrated into Provident's existing IT system for ease of use.
The pair say feedback on the new system has been overwhelmingly positive from dealers.
Provident says it is currently rolling out the new product to their dealer network throughout the country, with full implementation expected to be complete by the end of April.
AIG sued for "misleading investors" in security fraud
The fallout from the 2008 financial crisis continues to follow American International Group.
Pacific Investment Management Co. has filed a US suit against AIG seeking remuneration for misleading investors about "colossal" losses related to unregulated credit-default swaps and subprime debt prior to 2008.
Pimco, part of
Allianz
S.E., says AIG lost tens of billions of dollars in shares and bonds due to its exposure to these bad investments, and that AIG falsely represented this exposure as remote despite being in a critical situation.
Under the suit, 63 Pimco investment funds seek damages from AIG, pointing specifically to offering documents from the insurer for securities that mischaracterised or omitted critical information.
"As the truth emerged about AIG's portfolios of credit default swaps and mortgage-backed securities, the resulting liabilities, and the fact that risks attendant to these portfolios had not been managed or hedged, AIM common stock lost nearly all of its value, thus eliminating a critical 'debt cushion,' for a variety of AIG bonds, notes, debentures and preferred securities," said the Pimco complaint.
Pimco is charging that AIG violated the Securities Act of 1933 with these actions.
Pimco filed the suit March 27 in a California court after declining to join in the US$970.5 million settlement AIG made with other investors—a fact that rankles AIG.
"We regret that rather than participate in the fair and reasonable settlement negotiated in the class action proceeding involving the same issues, these plaintiffs have filed an individual copycat action in an effort to obtain a windfall recovery," said AIG spokesman, Jon Diat.
"We will defend the case vigorously."
The settlement, which was approved last month, was one of the biggest investor recoveries resulting from the financial crisis.
AIG was one of the only insurance companies to experience financial difficulties during the crisis, and was the recipient of a US$182.3 billion bailout.
The insurer finished repaying the full amount in December 2012, leaving taxpayers with a nearly US$23 billion profit.