Weekly wrap: Insurance broker foundation reaches $1m milestone | Insurance Business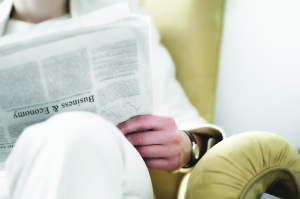 Queensland regional award winners revealed
Greg Rynenberg, managing director of East West Insurance Brokers in Brisbane has been crowned the NIBA broker of the year for Queensland.
Ray Pavey of Townsville's North Queensland Insurance Brokers; and Sharon Pyne of Beenleigh based Parmia Insurance were runners-up.
Adele May, from Willis in Brisbane, claimed the Young Broker award ahead of Jodie Kimber from North Queensland Insurance Brokers and Ben McKinnie of Aon in Brisbane.
NIBA CEO
Dallas Booth
said: "It is great to see brokers from all over Queensland represented here as finalists. There are some unique challenges facing the insurance market in Queensland, particularly in relation to floods and cyclones, and all our finalists stand out as great talents who put the interests of their clients first at every step of the insurance process.
"We wish Greg and Adele the best of luck ahead of the national awards in September."
Insurance broker foundation reaches $1m
Whitbread Insurance Broker's foundation has reached a monumental milestone, donating over $1,000,000 to a host of local and overseas charities.
In 2011, Angela, Claire and John Paul Whitbread established the Whitbread Foundation, in honour of their parents, the late John and Margaret Whitbread.
The Whitbread Foundation is currently investing in Asylum Seeker Resource Centre's Innovation Hub, which promotes self-sufficiency and empowerment of all asylum seekers through increased employability, English-language skills, training and education, and social enterprises.
It is also investing in Melbourne City Mission's Academy Program, which provides education to disengaged and homeless children; and the Hunger Project, which is committed to ending world hunger through sustainable solutions; the Kiruhura epicentre in Uganda, and Zimele, which enhances the dignity of individuals and communities through the empowerment of education and assist in the provision of basic health needs to people in Africa.
Not content, the foundation also supports the Education for Life Ministry in Eldoret, Kenya where they are building a resource centre which includes a library, a medical centre, a micro-finance facility and a vocational trades school.
Angela Whitbread said: "Our parents instilled in us a strong sense of community. In addition to running our family business, Mum and Dad always volunteered their time in the community. Through their example, we learnt that being in business is more than just providing insurance services, it's about making a difference in the lives of the people who work within our company, partnering with businesses that align with our values and supporting the community through our philanthropic endeavours."
Aviation insurance market faces overages of US$574m in claims
The aviation insurance sector could face potential rate increases and other market disruption due to the two Malaysia Airlines an attack on a Libyan airport that damaged 20 planes and two Taliban attacks on Karachi airport in Pakistan.
A
New York Times
report estimates that aviation war risk insurance claims for the last five months now total US$643m, while the sector typically gathers just $70m in annual premiums.
Also problematic is the wording within Malaysia Airlines' liability policy. A typical clause that stipulates sub-limits for search-and-rescue costs is missing from the airline's coverage, meaning its cap — an unusually high $2.41 billion — is the only ceiling Malaysia Airlines faces.
That means the company could potentially see reimbursement from insurers for tens of millions of dollars under search-and-rescue costs, particularly if international governments choose to bill Malaysia Airlines for ongoing efforts to locate MH370, the flight that disappeared near Australia in March.