Weekly wrap: Insurance company releases premium-shrinking funeral cover | Insurance Business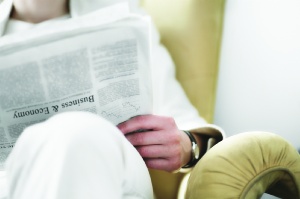 Insurance company releases premium-shrinking funeral cover
Real Insurance has launched a funeral insurance product with premiums that shrink – not increase – over the life of the policy.
The Real Guaranteed Funeral Insurance product reduces premiums by 5% every five years over the life of the policy and guarantees the holder will never pay more in premiums than the benefit amount their family will receive.
The Real Guaranteed Funeral Insurance offers cover from $3,000 up to $15,000.
Accidental death is covered from day one, with death by any cause covered after 12 months of holding the policy.
Allianz NZ names new CEO
A former litigation lawyer, who worked in Australia, New Zealand and England, has joined Allianz New Zealand as CEO.
Eugene Elisara leaves his role as head of broker and client management at
AIG
New Zealand to take up his new position on 10 November.
Prior to his current role at AIG, Elisara was chief administration officer and general counsel for five years.
As a former practising lawyer who worked in New Zealand, Australia and England, he specialised in litigation and advocacy and commercial insurance before taking up the in-house role at AIG.
There he built the corporate governance and assurance team and added IT, Operations and Marketing.
He also led the team that obtained New Zealand's first ever full insurance licence under the Insurance (Prudential Supervision) Act in 2011 and was also part of the four-person team that brokered and brought in AIG's sponsorship of the All Blacks.
Global insurance body calls for balanced regulation
The Global Federation of Insurance Associations (GFIA) has written a letter to the G-20 Presidency calling for policymakers to ensure the right regulatory and framework conditions are in place for insurers to contribute to the G-20's goal of achieving 2% growth over the next five years.
The letter presses for "appropriate and balanced regulation" and for market barriers to be removed.
It highlights concerns that some countries have introduced "restrictive" market measures including limitations on the conduct of cross border reinsurance, restrictions on cross border data flows, and reversal of private account pensions.
Frank Swedlove, Chair of the GFIA, said: "Long-term sustainable growth needs long-term investment. The insurance industry, with $28.6tn of assets under management in 2012 and annual new investments of $4.6tn, is well placed to play a major role. However to do so, we must not be constrained by unnecessary regulatory or other framework conditions."