Weekly Wrap: Insurance industry reacts to car hack | Insurance Business Australia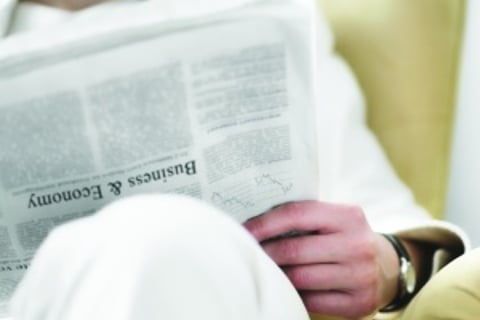 Industry reacts to car hack
A leading cyber insurance expert has calmed fears following the cyber attack,
reported on Insurance Business yesterday
, that allows hackers to control a moving vehicle.
The attack, first reported by
wired.com
, saw two security researchers take control of a Jeep Cherokee while it is driving at high speed on a freeway and exposed a flaw that could infect hundreds of thousands of other vehicles.
Michal Gonos, company director – IT Infrastructure Services at
Gratex
International, has calmed fears within the insurance industry that this sophisticated form of carjacking could signal a change for the industry.
"No matter how sensational this case may sound, it is no different from any other activity of individuals and organised groups to gain access to a system," Gonos told
Insurance Business.
"
And because the system under attack in this case is a highly visible item used by millions of people every day, this would be a problem for car manufacturers, law enforcement agencies and compliance authorities long before any significant loss to insurers would occur."
Gonos noted that the industry has much more to get to grips with when it comes to cyber exposure as many within the industry are still grappling with the size and sophistication of cyber risk.
"At this stage, insurers and brokers struggle to come to terms with cyber risks in general.
"Lack of actuarial data and lack of understanding of cyber exposure of their product portfolio is making design of products difficult. Determination of coverage, exclusions and limits in a cyber portfolio is the main challenge for any insurer that is considering providing cyber risk coverage."
Gonos said that the latest cyber attack highlights the need for increased education within the industry as cyber risk is constantly evolving.
"Previously, in our minds, cyber risks were mainly connected to corporate networks or computers.
"However, as more and more computer based technologies have the ability to connect to internet, cyber risks are reaching individuals as well. With this in mind, education and knowledge with regard to cyber risk is more important than before."
Aussie
i
nsurer applies to consolidate NZ licences
IAG
has applied to industry regulator, the Reserve Bank of New Zealand, (RBNZ) to transfer the policies of Lumley and AMI customers over to the legal underwriting entity IAG New Zealand Ltd.
IAG said this one of the final formal changes relating to its purchase last year of Lumley General Insurance, and had been foreshadowed at the time of its purchase of AMI in 2011.
The proposal was being communicated to customers as of today, via advertising in various media outlets.
If the transfer is approved, IAG will become the insurer under AMI and Lumley customers' policies, however their policies would remain AMI or Lumley branded and the terms and conditions would stay the same.
IAG's chief risk officer Karl Armstrong said the transfers would have no impact on how customers interacted with their insurance brands, but would simply allow IAG to consolidate the insurance licences it holds in New Zealand from three to one.
"Customers will continue to be able to do business with the IAG brands as they currently do, however the proposal, which requires RBNZ approval, will streamline our interactions with the regulator," Armstrong said.
"IAG expects to achieve cost savings through the removal of duplicated activity as well as through the consolidation of reinsurance programs."
He added: "The re-organisation of our legal structure is something we identified at the time of both the AMI and Lumley acquisitions as offering synergy benefits, and we think the time is now right to move forward with this logical step."
IAG's New Zealand CEO Jacki Johnson said the move was important for both customers and shareholders as it contributed to the running of a more efficient and effective company on their behalf.
"Having a streamlined structure and consolidated reinsurance program will ensure that the insurance products, service and support we offer across our brands continue to be compelling and competitively priced for all New Zealanders," she said.
Customers have been offered the chance to provide feedback on the proposal, which is required by Friday, 28 August 2015.
RBNZ will consider the feedback as part of its consideration of the proposed transfer.
US insurer at risk of massive class-action lawsuit for fraud
A recent court decision favouring whistle-blowers who sued State Farm Fire and Casualty Co. for fraud in the aftermath of Hurricane Katrina has opened the door for a potential class-action lawsuit against the insurer, attorneys involved with the case say.
The 5th US Circuit Court of Appeals upheld a jury verdict Monday in favour of Cori and Kary Rigsby, two sisters that sued State Farm on behalf of the government after witnessing the carrier attempt to shift claims to the federal flood insurance program that should have been paid by State Farm.
The sisters testified that they witnessed State Farm pressure engineers to rule that damage to homes along the Mississippi Coast following Katrina was caused by flood waters – not wind. Their statements were instrumental in securing a 2013 victory for the Biloxi family, who won a fraud case against the insurer after State Farm falsely denied claims for their damaged home.
Similar allegations were widespread during the aftermath of the storm, the Associated Press reports, though with many homes destroyed to the very foundation, proving a case against insurers was difficult.
The decision allows the Rigsbys and the government to seek more evidence of widespread fraud against the National Flood Insurance Program.
"The Rigsbys' allegations and trial evidence – which extend far beyond the realm of the McIntosh claim – entitle them to at least some additional discovery," the judges in the case wrote.
That could mean additional litigation woes for State Farm, August Matteis, a lawyer for the Rigsbys said.
"Because we won the bellwether McIntosh trial, we can now go forward taking discovery to determine the full scope of State Farm's fraud," Matteis told the AP. "We believe that this could involve thousands of claims in Mississippi.
Under the court ruling, State Farm is required to pay US$750,000 in damages, with 30% going to the Rigsbys and the rest going to the federal government. Matteis won US$2.9 million in legal fees and expenses.
State Farm reasserted its innocence and said it was disappointed in the court's ruling. A spokesman for the company said the insurer "acted responsibly" in handling claims stemming from Katrina and "appropriately follow[ed] all government guidelines."