WEEKLY WRAP: Insurer announces mixed results | Insurance Business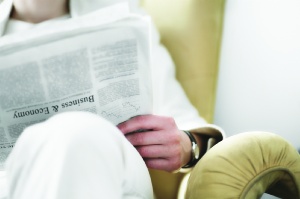 Insurer announces mixed results
ACE Group has announced mixed fourth quarter results, with a record-breaking full year operating earnings of $3.3 billion but net income fell year-on-year.
For the quarter and the year, global property and casualty net written premiums grew by an estimated 6% and 7% respectively but were impacted by a strong US dollar.
Net income for the fourth quarter fell from $998 million in 2013 to $555 million at the end of 2014 and the company said in a statement: "Net income in 2014 was negatively impacted relative to 2013 for both the quarter and year as a result of the mark-to-market accounting associated with the company's variable annuity reinsurance business. The relative difference is primarily due to interest rates, which fell during 2014 after rising during 2013."
Evan G. Greenberg, chairman and chief executive officer of ACE Limited, was not worried by the dip in net income and believes the results show the strong position the company occupies.
"ACE had excellent operating results for the fourth quarter which contributed to another record year. Quarterly and annual results were driven by growth in both underwriting and investment income. Record full-year after-tax operating income of $3.3 billion was up 4.7% per share with a strong operating ROE of 12%.
"Our P&C combined ratio was 88.5% for the quarter and 87.7% for the year with fourth quarter and full-year underwriting income both up over 7%. Our excellent underwriting results were driven by a particularly strong current accident year performance, which reflects the fundamental strength of our current year business. Current accident year underwriting income excluding catastrophes was up 23% for the quarter and 13% for the year.
Greenberg continued that the global nature of ACE allows the company to build on its strong set of results and create opportunities throughout 2015, even in the face of a soft market.
"ACE is a truly global multinational insurer, and we are dollar-based.
"Our diversified presence, product and customer capabilities, and distribution focus in 54 countries are a unique source of earnings strength that enables us to take advantage of so many opportunities around the globe over time."
Ride-sharing app pairs with insurer in world first.
Uber has joined up with American insurer Metromile to offer a world first insurance option for the ride-sharing app.
Metromile will use its telematics technology to charge insurance based on a per-mile basis when without an Uber passenger and will pay a flat-fee for their time using the app – covering aspects of both personal and commercial insurance.
"Because we can tabulate all miles driven, it becomes a matter of distinguishing personal miles from 'rideshare miles' - specifically, those driven from the moment a driver is matched with a rider until that passenger safely exits, thereby ending the trip," Metromile said in a blog post on their website.
"Metromile and Uber will coordinate to verify those timeframes and miles. For each monthly bill, rideshare miles will be subtracted from the total, and the driver is only billed for the personal miles. Rates will still vary by individual, but these are no different than how Metromile determines pricing for current (non-rideshare) drivers.
Metromile, based in San Francisco, has used its per-mile calculations since it launched in 2013 and claims to save customers who drive less than 10,000 personal miles a year 40%-50% on insurance premiums by using its telematics dongle.
"Not only do drivers have the potential to save money, but ultimately they finally get peace of mind.
"They no longer have to live in fear of being denied coverage by a personal auto insurer because they participate in an Uber TNC, nor will they worry about coverage during formerly-ambiguous gray areas. Commercial coverage provided by Uber during actual Uber trips is still maintained and does not change because of this partnership," the blog post continued.
The insurance program will be available in California, Illinois and Washington State from early February.
Australian telematics start-up headed to international competition
The team behind GoFar, an Australian-developed telematics app, is heading to Switzerland for an international pitching competition as it seeks more funds to further develop in the industry.
The app gives a detailed overview of the price of any car journey from insurance cost, fuel consumption and engine degradation and is looking to partner with the insurance industry to offer potential customers discounted premiums.
Pitching against 36 other start-ups at the Seedstars World Final Competition in Geneva, GoFar will represent Australia in the international competition thanks to its win in the Australian competition in October 2014.
Danny Adams, co-founder of GoFar, told
StartUpSmart.com.au
that the company hopes to secure extra funding and find insurance partners to further develop the product.
"We're also looking for partners in the insurance space and in the fleet space," Adams admits.
"Lots of corporates have fleet vehicles and we'd be interested in speaking with them if they're interested in safety and the efficiency side of things."