Weekly Wrap: Insurer announces more management changes | Insurance Business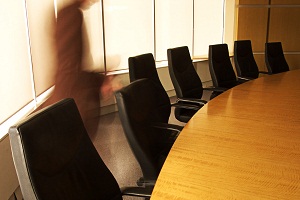 Insurer announces more management changes
Chubb
has announced more changes for its Australian management team following a batch of changes to its broker facing roles.
The company has announced changes to its accident and health and personal lines management positions as the company finalises its integration with Ace as part of a multi-billion dollar deal.
In accident and health, Bob Algie, current ACE consumer product manager for Australia and New Zealand will be MGA and SPL product manager and personal lines strategy manager for the region.
Current Chubb national property product manager, Michelle O'Dowd, will be high net worth product manager for Australia and New Zealand and personal lines manager for the Northern region.
Joanne Casha will be personal lines manager for the Southern region.
In personal lines, Chris Newing takes the reigns as consumer manager for Australia and New Zealand following his time as ACE travel and consumer manager.
Matt Bouzaid, current ACE national A&H distribution manager will be A&H underwriting manager for Australia and New Zealand whilst Rod Frichot will be A&H Southern region manager.
Bermuda-based insurer secures multi-year Aussie deal
Endurance Global Weather, a leading global provider of weather risk management solutions and a subsidiary of Endurance Specialty, has tailored a multi-year wind hedging transaction with Meridian Energy Australia.
Through its trademark WindLock product, Endurance will provide Meridian financial protection against the risk of low annual earnings created by the unpredictability of wind resources at the energy company's Mt. Millar wind farm in South Australia.
"We know from working with our wind clients that effective risk management can facilitate project finance by securing advantageous terms for debt and equity while potentially allowing developers to allocate their equity across a greater diversity of projects," said Martin Mallinow, president of Endurance Global Weather.
Vaisala, a global leader in weather measurement and renewable energy consulting services, will report and quality-control the wind data used for settlement of the WindLock transaction.
Mallinow said the transaction "is noteworthy given the site-specific settlement data provided by Vaisala and the relatively long contract duration."
"By providing accurate wind measurements at Mt. Millar, where there is no public weather station at the relevant hub height, we are able to reduce potential basis risk for Meridian," commented Pascal Storck, global manager of energy services at Vaisala.
Ed McManus, CEO of Meridian Australia's electricity retail business, said the deal with Endurance is also consistent with the power company's innovative approach to energy supply production.
Tianjin insured losses to hit US$6 billion
The insured losses incurred from last year's massive explosions in the Chinese port city of Tianjin may rise to between US$5 billion and US$6 billion, according to the International Union of Marine Insurance (IUMI).
IUMI Facts and Figures Committee Chairwoman Patrizia Kern-Ferretti said about 50 percent of the estimated losses from the incident would fall under marine umbrella coverage, making it the costliest single marine disaster ever recorded.
"The severity of the blasts coupled with the exceptional amount of insured goods stored on site made this event the biggest man-made loss ever to occur in Asia and the largest marine loss in history," she said in a note sent to journalists.
Kern-Ferretti said the incident showed "unprecedented challenges" for claims assessment. She lamented that the inaccessibility of the affected area and the subsequent clean-up operations prevented the full assessment of the extent of the damage and a formal loss adjustment process within the exclusion zone.
"Due to this, all insured assets, including cars and containers within the exclusion zone, were either considered to be a total loss or the extent of damage sustained was estimated based on forensic accounting," Kern-Ferretti said.
She explained that as claims were being filed, it became clear that the majority of the losses would include the thousands of new motor vehicles parked near the warehouses where the explosions originated.
Ranked third globally for cargo volume, the Tianjin port serves as the main logistics hub for the automotive industry, accounting for 40 percent of all Chinese car imports and exports. It is also the main trading hub for components and materials for various industries including healthcare and electronics.
The August 2015 explosions killed 173 people and injured 800 more while causing extensive damage to surrounding property and infrastructure.