WEEKLY WRAP: Insurer appoints new head underwriter | Insurance Business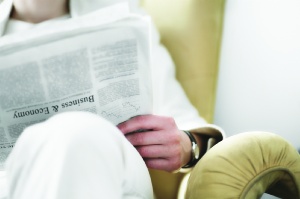 Insurer appoints new head underwriter
ACE Group has announced that Todd Sessions will leave their Western Australia Financial Lines underwriting unit to head up WA corporate accident and health.
Sessions will be underwriting manager for the unit and will be based in Perth.
John French
, Country President for ACE in Australia & New Zealand, said the appointment highlights the value of the WA market and will allow the company to grow with a respected presence in the industry.
"With Todd's leadership skills and knowledge of the WA market, our Accident & Health brokers and clients are in a safe pair of hands as we continue to deepen relationships and expand our business."
Sessions spent four years as financial lines underwriting manager in Perth and developed a solid reputation on with brokers in WA.
ACE Group is yet to announce his successor in the financial lines division.
NZ partnership puts travel provider at top of chain
Cover-More New Zealand says its new business partnership with insurance giant
IAG
has 'boosted its significant growth story' and prompted expansion of its Auckland office.
Company CEO Bruce Morrison said he was delighted with the new arrangement, which became operative on 28 January.
"This firmly establishes Cover-More as the predominant travel insurance and assistance provider in New Zealand," Morrison said.
"We are thrilled to provide our specialist travel insurance products and unique medical assistance services to IAG's customers throughout New Zealand."
To handle the extra IAG customers, Cover-More has expanded its Auckland office and engaged more staff to handle new growth.
This means they can also further develop services including products, sales, claims and international medical assistance for IAG customers.
"The partnership allows us to provide specialised products tailored for specific travellers," he said.
"Leisure, business and corporate travellers will benefit from these products. They include greater cover for pre-existing conditions such as cancer and increased protection for people visiting volatile destinations or enjoying high risk activities."
Nonetheless, Morrison said there was still considerable naivety amongst New Zealanders about the harsh realities of overseas travel and to that end Cover-More was set to embark on an education programme to emphasise its importance.
IAG's New Zealand EGM of direct insurance, Craig Olsen, said Cover-More was chosen after a competitive tender process.
"We found Cover-More's specialisation, comprehensive product range and skill set provided the best range of benefits for our customers," he said.
Cover-More is also the travel insurance and assistance provider for Flight Centre, Air New Zealand and FMG, among others.
International insurer sees profit plummet 67% in fourth quarter
American International Group is the latest insurer to announce a significant dip in profit in the last quarter of 2014, following the news that
Zurich
pulled in 20% less than it had in the same year previous.
While Zurich managed to exceed analyst expectations, however,
AIG
missed Wall Street targets as its profit fell 67% to US$655 million. The company attributed the loss mainly to the extinguishing of debt during last year's fourth quarter, as well as efforts to strengthen AIG's reserves.
Analysts had anticipated AIG to end the year at US$1.05 per share—not the 46 cents per share is announced Thursday.
For the whole of 2014, AIG took in US$7.5 billion in net income, down about 18% from the same period in 2013.
AIG President and CEO Peter Hancock, who recently replaced Robert Benmosche as leader of the insurance company, called 2014 a "year of transition" and emphasized AIG's efforts to improve its debt profile.
"Our fourth quarter results showed progress on expense control, ongoing investments in our business and our commitment to balance sheet management," Hancock said. "AIG's diversified and balanced business mix allowed for stable total insurance profits.
"We continued to optimize our funding profile by replacing high-cost legacy debt with new issuances at lower interest rates."
Along with its earnings results, AIG announced a US$2.5 billion buyback program. This would bolster the company's repurchase of US$4.9 billion in shares that it executed in 2014.