WEEKLY WRAP: Insurer awards $240k in grants | Insurance Business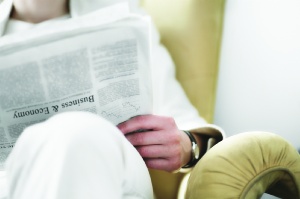 Insurer awards $240k in grants
Ansvar
Insurance has announced the 2015 recipients of its annual Community Education Program grants.
As the leading provider of insurance for the care, community, education, faith and heritage sectors, the grants provide funding to organisations that support young Australians through education and life skills programs.
Warren Hutcheon
, CEO Ansvar, believes that the grants come at a vital time for organisations as budget cuts continue to hit the not-for-profit sector.
"
Government
funding continues to tighten each year in terms of charity and not-for-profit grants. We believe corporate Australia should help bridge the funding gap in these sectors.
"This is our opportunity to support organisations within the sectors in which Ansvar does business."
This year, the grants were shared between seven organisations and since their inception in 1994, have contributed over $10.5 million to various charity programs.
"All the 2015 Ansvar Community Education Program recipients have shown great community commitment, passion and a long term vision for their cause. Furthermore, the diversity of the recipient organisations says much about the depth of community support available to enrich the lives of young people," Hutcheon continued.
One of the recipients, Operation Stitches – a children's community organization based in housing estates of Melbourne, praised the award and what it can do for their project.
"The Ansvar grant will help our project reach those who need it most, and allows us to offer free educational coaching to disadvantaged youth, to bring hope and make a meaningful difference in their lives and their future vocation," said Patrick Templeton, Founder and CEO of Operation Stitches.
The Ansvar grant recipients for 2015 are:
The Shepherd Centre
-
Spring into Literacy & Confidence
20th Man Fund Inc
.
- Links to Education and Employment Pathways (LEEP) program
Cobram & District Specialist School
-
Alert Program – Sensory and Self-Regulation (Awareness and Ability)
CareSouth
-
CareSouth Homework Hub
Fighting Chance
-
Fighting Chance's Work Experience Program
Operation Stitches
-
One Eighty Connection
Prison Fellowship -
Transitional Education for at-risk Prisoner's Kids
ANZIIF announce new sponsor
ANZIIF has announced that
Zurich
Australia and New Zealand have signed on as a new corporate sponsor for 2015.
From 2015 through to 2018, the ANZIIF Corporate Supporter Program will focus on a number of industry initiatives with a major focus on raising awareness of, interest in and avenues to insurance careers.
As a corporate sponsor, Zurich will help facilitate a number of activates across Australia and New Zealand over the coming year.
Prue Willsford
, ANZIIF CEO said of the partnership: "ANZIIF is thrilled to have Zurich on board as Corporate Supporters. By joining the Program, we will be able to act on behalf of the industry to promote insurance careers and drive awareness of the diversity of great opportunities insurance offers."
ANZIIF corporate supporters also help to support those already in the industry as well as attract new talent and help outside communities understand the important role that insurance and insurance professionals play in everyday life.
ICA welcomes free National Construction Code
The ICA has welcomed the announcement that builders can now access the National Construction Code (NCC) for free.
The NCC is available online and in pdf format and its launch comes on the back of insurance industry lobbying, according to a statement released by the council.
CEO of ICA, Rob Whelan, welcomed the move and believes that the free NCC will pave the way for a raise in construction standards, and mitigated risk in disaster regions, in Australia.
"This reform should improve compliance with the National Construction Code and potentially raise the construction standards for Australia's building stock," Whelan said.
"Compliance with the NCC is always important, and is especially relevant in regions that are exposed to frequent and catastrophic natural hazards.
Whelan stopped short of full praise, however, as he called for the NCC to be strengthened with regards to natural disasters.
"However, the industry believes the NCC could be strengthened to further improve resilience to natural hazards."