Weekly Wrap: Insurer in Schoolies awareness drive | Insurance Business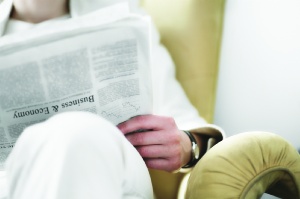 Insurer in Schoolies awareness drive
Allianz
Global Assistance is teaming up with the Spinal Education Awareness Team (SEAT) to raise awareness about the dangers that can occur during Schoolies Week.
The campaign, which targets year 12 students, is led by volunteers who have a spinal cord injuries and advocate for safety and prevention.
More than 4,000 students across South-East Queensland will be reached throught the SEAT injury prevention presentations.
John Myler, CEO of Allianz Global Assistance said of the risk of Schoolies: "We've seen firsthand some of the dangers that can occur during Schoolies Week, which is why we're partnering with SEAT.
"In the last three years alone, Allianz Global Assistance has received over 30 claims from teens celebrating Schoolies overseas – these have included anything from a 17-year-old boy falling from a balcony when the bannister gave way in Bali to a 17-year-old girl being evacuated in Fiji when a cyclone hit.
"It's becoming increasingly popular for teens to travel overseas yet many haven't travelled alone before and are often unaware of the dangers being in an unknown location presents. It's really important that we help to raise awareness of this and other safety measures, so kids can remember Schoolies as an enjoyable experience."
Bruce Milligan, CEO of Spinal Injuries Australia, warns that the most common age for spinal injuries is between 15 and 30 and that Schoolies represents a time of particular concern.
"Schoolies is one of those occasions that conjure up mixed emotions – jubilation for teens and anxiety and concern for parents.
"We know kids aren't going to stop celebrating altogether and we wouldn't want them to, however it's important that they are aware of the dangers.
"All SEAT programmes are free, so we're incredibly grateful to Allianz Global Assistance for their generous support in helping us to deliver our presentations ahead of Schoolies Week."
Aussie sports stadium updates insurance policy
Kick-to-kick, the after-match kick-about following AFL games, is to return to the Melbourne Cricket Ground (MCG) thanks to an insurance policy update.
The age-old tradition had been banned from the home of the AFL for several seasons thanks to an increase in insurance claims following collisions on the pitch.
The AFL has agreed to take on the insurance policy from the MCG following meetings with its underwriters in London and the tradition will be back on the slate for as many as half of the games played at the MCG next season.
MCG chief executive, Stephen Gough confirmed the change in insurance when speaking to the
Herald Sun
as the AFL confirmed the practice will be limited to the MCG for now.
"We have had discussions about a whole range of things with the AFL that they want to look at as part of fan engagement.
"The AFL would cover the cost of insurance but as to the details of what matched and what games would have curtain-raisers, that is still a work in progress."
Major insurer sponsors debates
Zurich
has sponsored the inaugural intervasity MBA debates that took place in NSW Parliament House this week.
The business risks associated with foreign investment, social media and positive discrimination were the first items debated as Zurich looks to promote the world of insurance to MBA students from Sydney's most presitious business schools.
"Because our industry is all about insuring and mitigating risk, we were very keen to focus the minds of some of the brightest students on debating topical risk issues,' said Daniel Fogarty, CEO of General Insurance, Zurich Australia.
"Zurich was delighted to be approached to sponsor this event which we believe will become a proud debating tradition and showcase the talents, and friendly rivalry of Sydney's business management schools."
Sydney University Business School took out the Masters Cup, beating the team from Macquarie Graduate School on the topic of the benefits and risks of social media and its privacy implications. The University of New South Wales and University of Technology, Sydney also took part in the event.
Fogarty continued: "We look forward to continuing our support of the combined business schools. The intervarsity debate is a great forum to consider challenging ideas - and have some fun with it!"